Emerald may be the color of the year, but Beyonce just started a whole new color trend within the polish world after rocking a hot orange mani for her performance of the National Anthem at the 2013 Inauguration of her BFF President Barack Obama. Instead of picking a patriotic shade like red or blue (remember MObama's blue DNC nails?!), she asked celebrity manicurist Lisa Logan paint them with NCLA's "I'm With the Band" orange. What a statement!
To make your own statement this spring, get her exact color (below) or click through the slideshow above for more scene-stealing oranges.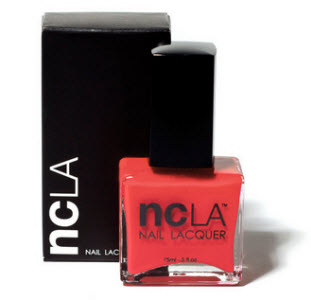 Get Beyonce's exact color: NCLA Im With The Band polish ($16)
In need of more beauty news? Check out Ciate's new ColorFoil polish, MAC's Apre Chic polish and China Glaze's Tranzitions collection now.