Julep Hand and Cuticle Stick
($22): Moisturize and protect in one easy no-mess step. Restore the youthful appearance of your hands with a peptide punch to strengthen and repair your skin. Vitamins C and E nourish and soothe.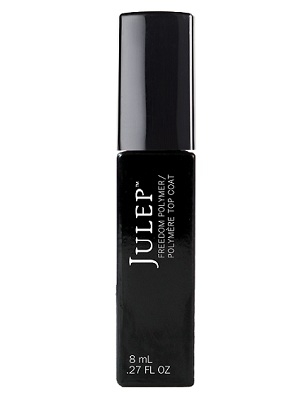 Julep Freedom Top Coat ($18): Extend the life of your manicure in minutes with Julep's Freedom Polymer Top Coat. Activated by natural light, this innovative formula creates a unique polymer force field that prevents chipping for days longer than regular top coat, leaving your nails with a gel-like shine (but without gel-removal hassle).
Julep Oxygen Nail Treatment ($18): Complete nail care and make-up all in one bottle. Made with a patented Hexanal formulation, nails are restructured to a stronger, thicker, and smoother condition in just one stroke.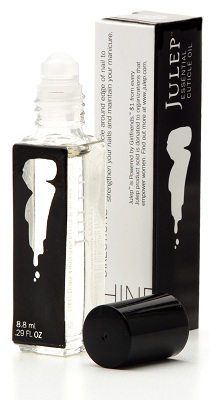 Julep Essential Cuticle Oil ($18): All-natural blend of essential oils and Vitamin E hydrates and strengthens nails and cuticles. Extends the life of your manicure while leaving a glossy sheen. The convenient roller-ball application allows you to take your Julep Essential Cuticle Oil everywhere you go.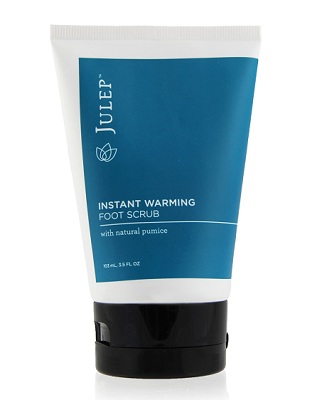 Julep Instant Warming Foot Scrub ($22): This cucumber mint scented scrub warms up on contact like magic. Packed with natural pumice to exfoliate, chili pepper oil to stimulate circulation, and vitamin E to nourish.
Julep American Beauty Volumizing Mascara ($24): Jet black. Lash growth enhancement ingredients and micro-fiber applicator separates, conditions, and plumps individual lashes for a thick and gorgeous finish