Whether you're heading home to binge and watch football or you're meeting your boyfriend's extended family for the first time (eek!), what to wear to Thanksgiving is something you always want to plan early. We're in favor of forgiving, non-clingy silhouettes so you can stuff your face in comfort. Go for materials like cotton, cashmere, and the holy grail: spandex. Here's how to pull yourself together while still dressing like a lazy girl. (It's a delicate balance.)
1. At Home With Family
Comfort is key when you're kicking it at the dinner table with your family, but you know you're going to have to take a few photos with your cousins, so you don't exactly want to look disheveled. Don't be afraid to go back for seconds (or thirds — no judgement here!) in a stretch twill pant and an oversized metallic sweater. You'll look festive but won't have any trouble curling up for a nap in between your grandparents.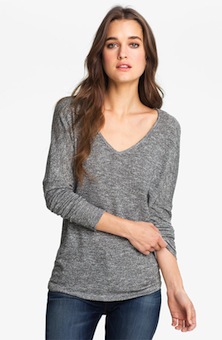 Velvet Oversized Metallic Sweater ($108)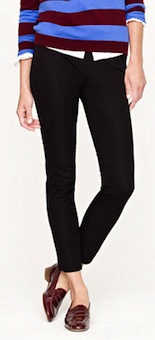 Mini Pant in Stretch Twill ($89.50)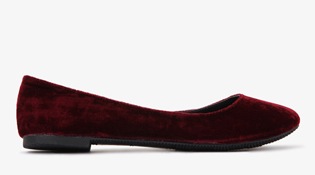 Velveteen Ballet Flats ($22.80)
2. Dinner Party with Friends
If you're celebrating turkey day with friends this year, wear the same loose, relaxed clothes you'd wear on any other full-out feasting occasion (which, for my friends, is every single birthday). A forgiving wrap dress will keep anyone from noticing you ate both drumsticks.

Parker Silk Wrap Dress ($242)
3. Meeting Your Boyfriend's Parents
The last thing you'd want to wear when meeting your boyfriend's extended family is anything too short, too tight or too loud. We'd keep it simple and sweet with brightly-hued paper bag-waist skirt and a white knit top. Add your favorite neutral flats and you're ready to meet and mingle (+eat!) with the fam.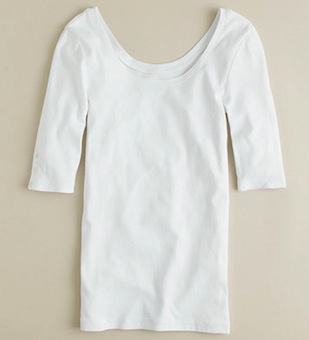 Perfect-fit Ballet Button Tee ($32.50)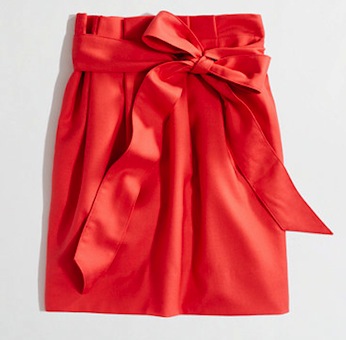 Pleated Sash Skirt ($59.50)
Don't forget to take a look at our Going Going Gone gift guide for the best in this year's gifts, read up on winter florals, and check out today's sales and deals.