Wedding planners are an indispensable part of the wedding industry – but that extra set of helpful hands can come at a steep hourly rate. If you don't need a wedding planner as much as you need a magical little wedding elf that magically appears whenever you need him most, check out Fancy Hands.
Fancy Hands is a team of highly professional, US-based personal assistants waiting to do your beck and call. For as little as $25 a month, you can turn over tedious and time-consuming tasks to the pros at Fancy Hands. Here's a few of the requests Fancy Hands has recently fulfilled for busy brides…
I need to reserve a block of rooms in a hotel for our wedding. Can you call around the hotels in Beaumont and see what group rates would be for around 30 rooms?
Can you find 10 bands who would be able to play at our wedding (looking for late nineties hits). 
Make 3 phone calls to caterer, bakery, and the band confirming they're ready for our wedding this week.
Fancy Hands has ridiculously good monthly rates that start at $25 a month for 5 requests, and cap at infinite requests for only $95. Plus, if you want to enlist their services for a full year, you can save 25%!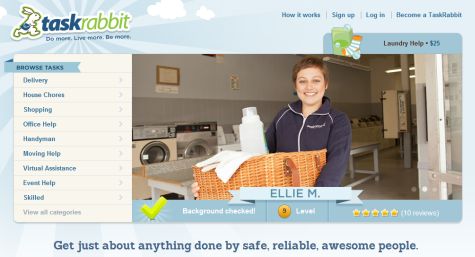 Fancy Hands is a remote service that can do everything short of scoping out your actual venues for you – but if you do need someone local to do some wedding-related legwork, check out taskrabbit.
You can outsource tasks and errands to the reliable folks at taskrabbit, and pay only what you feel comfortable with. Helpful, background-checked individuals can assist you with your personal shopping, event services, delivery services – you can even find a wedding photographer and videographer.
Need to get your new assistant started? Have them sort through our shopping guides to the best strapless wedding dresses, unique wedding invitations, and designer wedding shoes.