It's no secret Tom Ford loves designing–but we were skeptical when we saw his $45 lipstick hit the shelves. Here's the thing, though: If you're going to try the bright lip trend, you'd better do it right, and Tom is a real perfectionist. Everyone from Maggie Gyllenhaal to Sandra Bullock have been spotted in shocking lipstick shades recently, but unable to find a lipcolor that lasts more than five minutes, I've shied away from the trend. But Tom Ford is to the rescue, as his new Private Blend Lip Color ($45) remedies this problem.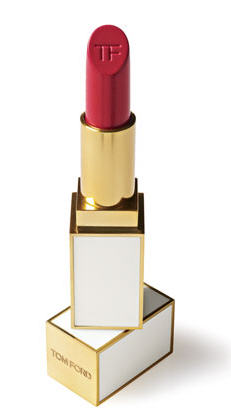 The Tom Ford lipstick comes in 12 classic shades and is made with rare ingredients like soja seed extract, Brazilian murumuru butter and chamomilla flower oil. Yes, $45 for a tube of lipstick is expensive, but this isn't the same as your drugstore options. The lipstick is extremely creamy–no more dry and cracked lips–and the formulation helps the color stay put–no more excessive reapplying. We think it's worth it. Thanks, Tom, for another genius product.
See other beauty products worth buying by reading our beauty roadtests, and then see our guides to the best mascara, and the best lip balm.