SHEfinds receives commissions for purchases made through the links in this post.
The daffodils are in full bloom. That sounds really beautiful and poetic, right? Also, like, Orlando Bloom… definitely positive connotations there. Well, the reality of "bloom/blooming" is far less cool and celeb-studded than the name would have you believe.
What is it? It's the white powdery film that collects on the outside of your favorite rain boots. See, not as fun as Orlando or spring flowers :/ It's pretty strange and annoying — like the ghost of monsoons past haunting your calves — but there is a pretty simple way to get rid of this so-called "Bloom."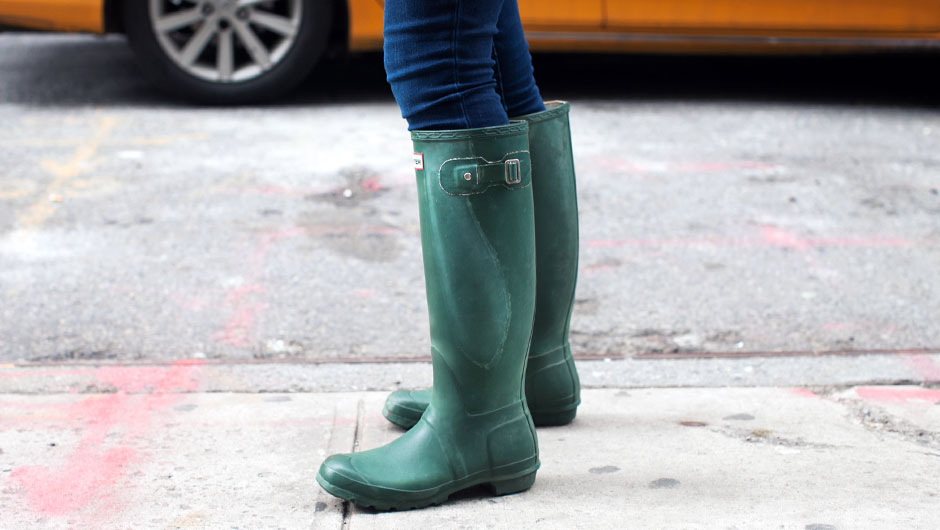 And the answer is… olive oil! Rub a teaspoon of olive oil on the affected area of each rain boot with a cloth and the bloom will fade away — leaving you with more pressing blooms to think about (Orlando).
Unfortunately, there is no way to prevent bloom from uh, blooming in the first place. It's just a natural rain boot phenomenon. But it's so, so easy to remove, so don't sweat it! Grab a bottle of olive oil and get de-blooming!
Hunter Original Short Gloss ($140)
Don't forget to check out: What Is Ghee? Everything You Need To Know About Kourtney Kardashian's Weight Loss Trick and What Is A Shacket? Find Out Why You Need One For Spring
[Photo: Shelby Rodriguez]