One of the best parts about summer in New York City is outdoor happy hours. But the real ballers (aka, the SHEfinds staff) like to take things to the next level and hit up a rooftop bar for afternoon drinks and food.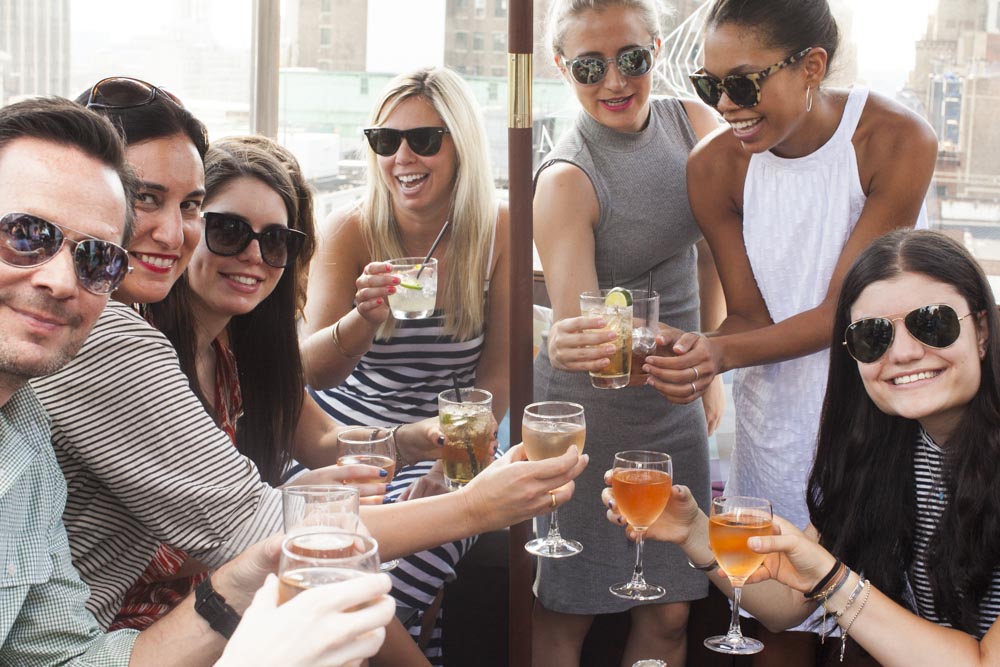 That's us!
Our current pick for the best rooftop happy hour in NYC is the Monarch Rooftop Lounge in Midtown (the SHEfinds staff were guests of the Monarch on June 30, 2016). We checked out the 18th-floor penthouse of the Marriot Courtyard Herald Square a few weeks back and can we just say, #views. The Empire State building has never looked better, and not just because we were sipping rosé.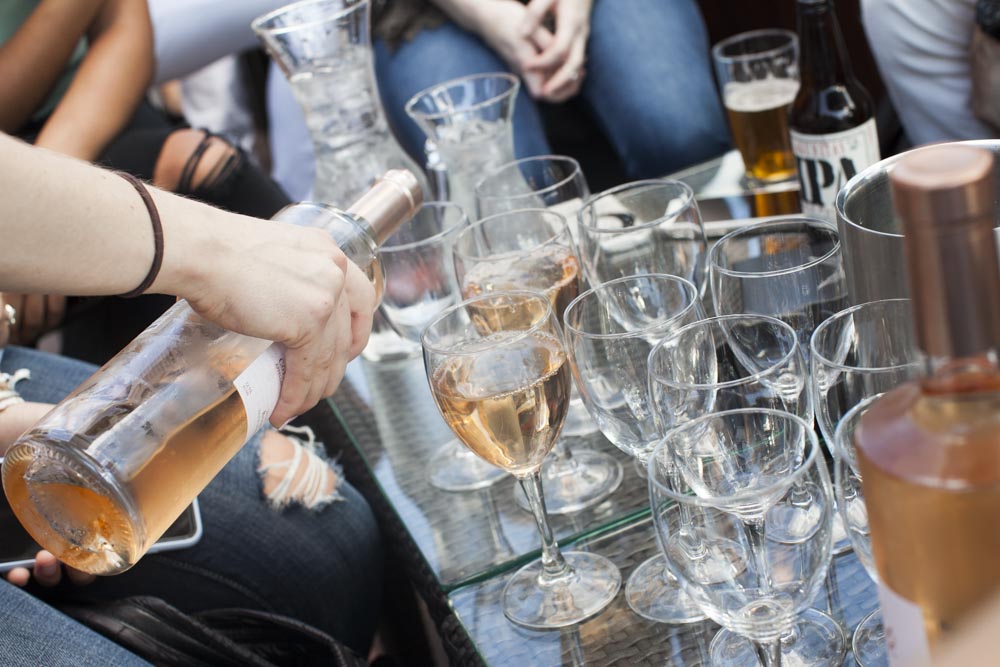 Rosé = the drink of choice for the SHEfinds staff
Crushin' it!
Everything from the specialty cocktails to the apps and small plates was freakin' amazing. Besides rosé (which came with excellent bottle service, BTW), the SHEfinds staffers also sipped on Whiskey Gingers.
Think about the snacks you'd want to eat while drinking and the Monarch has them. From chicken fingers and fries (with garlic aioli dipping sauce #NOM), to pizza and dips on dips on dips, none of us could resist the delicious food.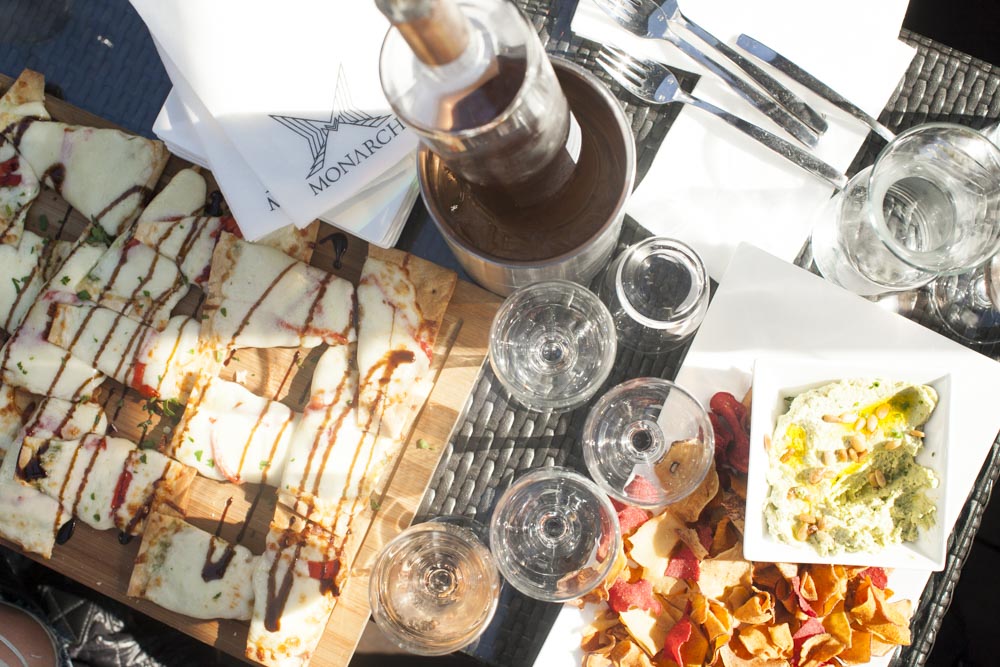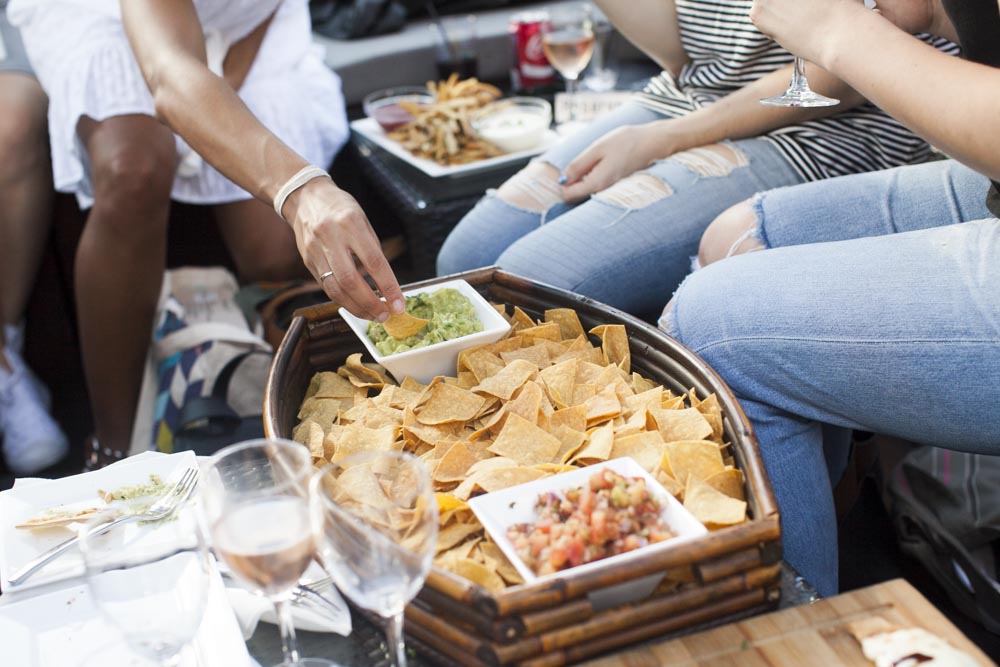 Yes, that's a boat of chips
Now, let's talk about what's most important here: outfits. Everyone knows a look can make or break an Instagram moment, like a rooftop happy hour. That's why we put a lot of thought into what to wear to the Monarch.  Here are the details:
Amanda, Marketing Coordinator
Sunglasses: Warby Parker Ormsby ($95), Dress (similar): H&M Jersey Maxi Dress ($17.99)
 Jeanine, Vice President
Dress: Splendid Dover Clip Dot Dress ($148), Sunglasses: Warby Parker Reilly ($95)
Sally, Audience Development Assistant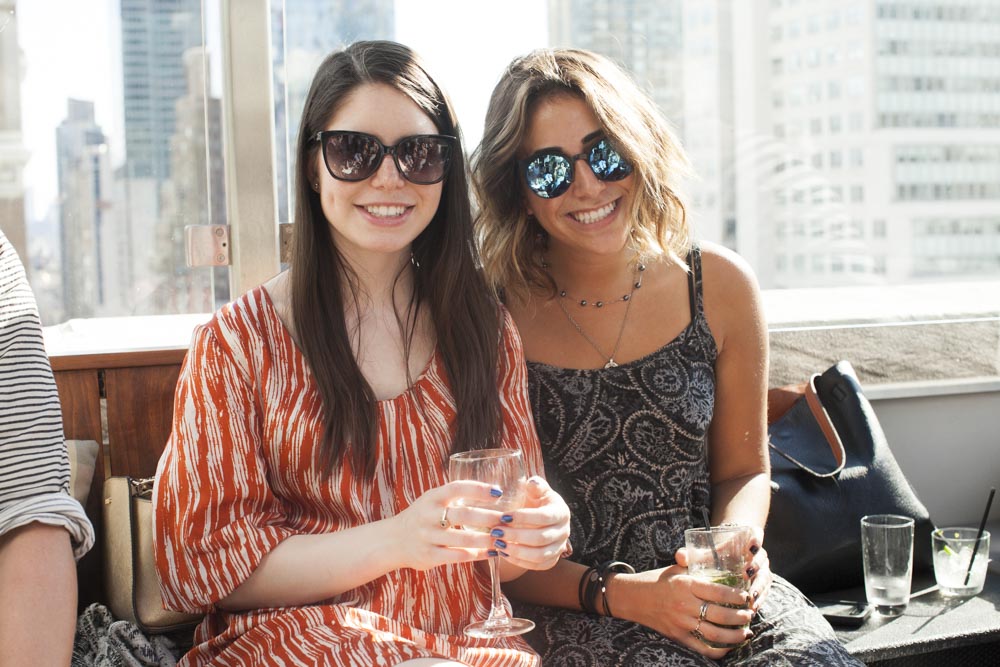 Dress (right) similar: Women's Woven Dress Purple Print – Mossimo Supply Co. ($16.09, down from $22.99)
Now you have all the deets on rooftop happy hour #goals, so time to go ENJOY summa time at the Monarch!
[Photos: Shelby Rodriguez]