Etoile Isabel Marant Bobby Sneaker
($665)
WHY:
Ditch your red heels and rock these rouge wedges that are both casually cool and super comfortable.
Diane von Furstenberg Carolina Lips Clutch ($345) WHY: We featured this cute clutch in one of our Best Find features, thanks to it being styled all over the September glossies. This pouch is perfect to pose with for the photogs: simply hold up to face—and smize.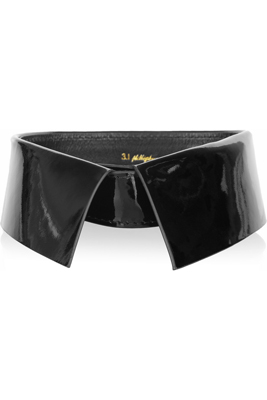 3.1 Phillip Lim Pointed patent-leather collar ($150) WHY: Dress up crewneck collars with this structured accessory, a girl's version of the trusty clip-on tie.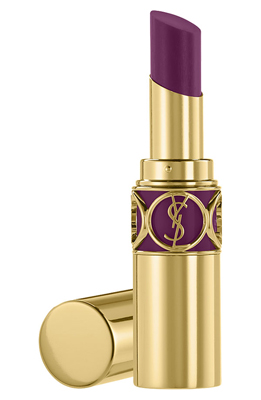 Yves Saint Laurent 'Rouge Volupté Pearl' Lipstick - Midnight Garden Fall Collection ($34) WHY: If you can't get your hands on Azealia Banks' limited-edition wine-colored lipstick from MAC during Fashion's Night Out, then opt for this YSL piece instead. Plus, the packaging is way more glam—so you can pose for the cameras while applying.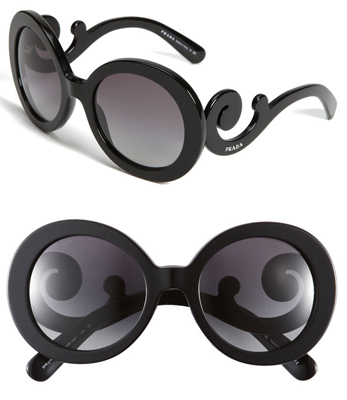 Prada 'Baroque' Round Sunglasses ($290) WHY: Incognito is key during Fashion Week. So when you're sporting your shades nearly 24/7, they might as well look good too. The curlicues of this Baroque-inspired pair says it all.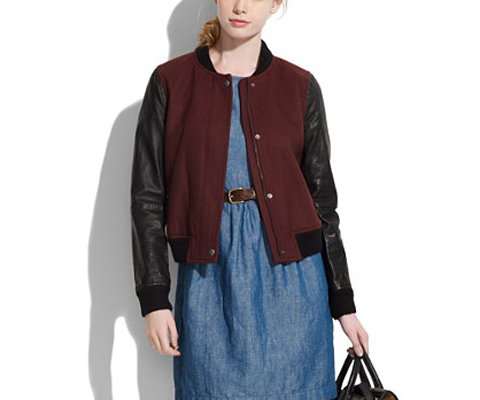 Madewell Stadium Jacket ($298) WHY: This trendy jacket stolen from the boys is a fun piece to place your own stylish spin to it. Are you going to femme it up with a short frock? Or play along with its masculine look with a baseball cap and collared shirt?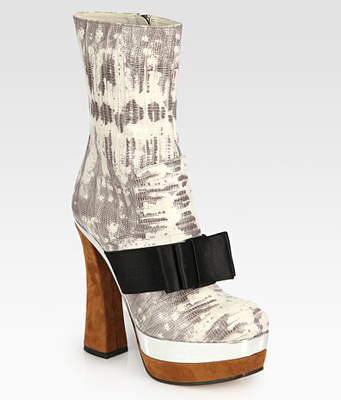 Miu Miu Runway Stamped Snakeskin Leather Bow Platform Boots ($990) WHY: These retro-style, snakeskin-covered were featured in the September issue of Elle, giving the pair style superstardom. Pair these with an A-line skirt to feminize the boots, or up the rockstar ante with tailored leather pants.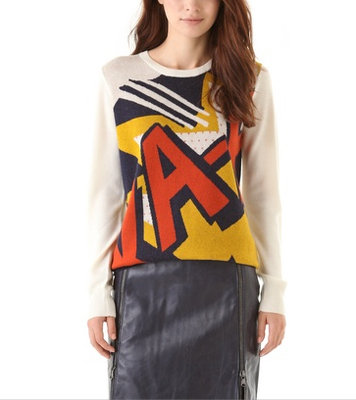 3.1 Phillip Lim Ka-Pow Pullover ($345) WHY: What better way to make a statement than with Phillip Lim's popular graphic sweaters? Ka-Pow!
alice + olivia Carly Peplum Skirt ($198) WHY: Unsure of the peplum? Now's the time to dip your feet into this trend's waters. Fashion Week is perfect to test-drive this feminine number that's bound to flatter your figure.
DANNIJO Liliya Collar Necklace ($656) WHY: We love some good bling. And this duo designer name are experts at creating mega-shiny jewelry. We love how this colorful necklace resembles a Peter Pan collar. How meta.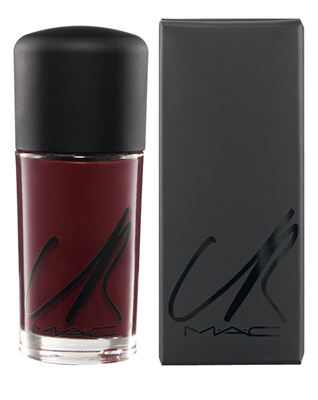 M·A·C 'Carine Roitfeld' Nail Lacquer in Underfire Red ($17.50) WHY: Iconic editrix Carine Roitfeld's collaboration collection with MAC is a culmination of her own beauty staples. So bedeck your nails in a lacquer that may help you channel your inner top editor/stylist. Anna Wintour who?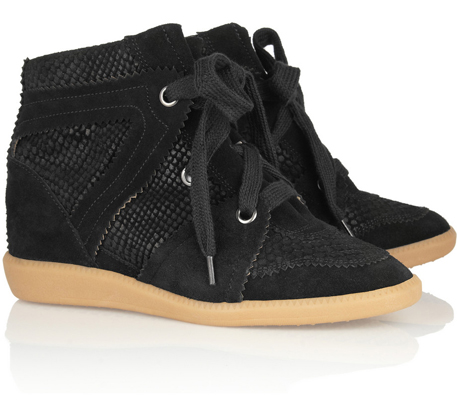 Isabel Marant Boston Snake-Effect Suede Sneakers ($685) WHY: Because, obviously.