What You Should Wear With Boots (It's Not Tall Socks!)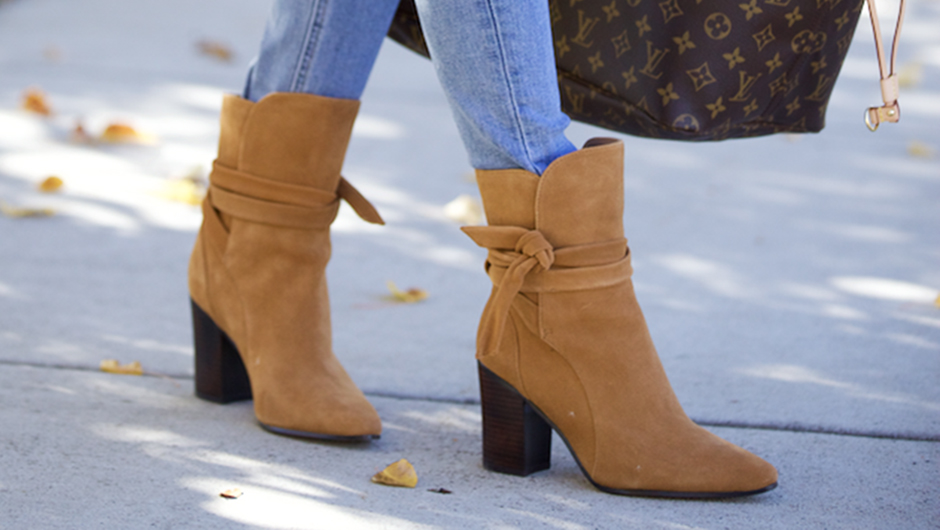 No matter how much I love (and need) them together, socks and boots are not the best combo. Especially if you found a boot that has that perfect, snug fit with no room for error, you can't afford to make the fatal mistake of putting on socks.
Adding socks can make your feet feel like they are suffocating, just dying for some air. Of course, we still need our boots to be somewhat fitted to prevent us from slipping and sliding around in them which, ultimately, can make walking difficult while giving us blisters at the same time. We can't necessarily go without socks either because nobody wants to smell any, ahem, bodily odors coming from your shoes, and you also don't want to deal with unwanted sweat.
Luckily, I've found a solution. These OSABASA Women's Casual No-Show socks are perfect to wear inside boots because they are thin and don't slip off easily (because of the silicone strip along the back heel). They are made of cotton and polyester, come in multiple colors and a few different sizes. You can get them in 1-pack, 3-pack or 5-pack with it each pair rounding out at $5.65 with free shipping! Get yours below:
OSABASA Women's Casual No-Show socks
Don't forget to check out: what to wear with Converse and flats
[Photo: Pink Peonies]