Finding the perfect wedding gown is a moment every bride dreams about–and for good reason. Not only is it the dress you'll be wearing when you wed the love of your life, but it is also a way to express your own style and personality. In fact, the silhouette you choose for your big day says a lot about you. Here's how to find your perfect match.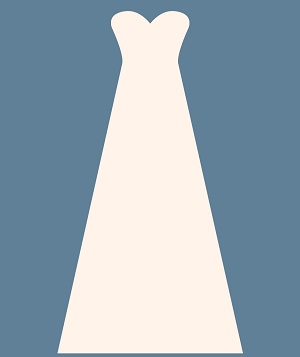 A-Line. This silhouette suits the traditional bride, but that doesn't mean your style is boring. You'll find ways to make your dress stand out, whether it's through floral appliqués, tiered ruffles or embroidery. And your wedding will be filled with subtle touches of glam, such as jewel tones, metallic and crystal accents.
Ball Gown. Ball gown brides are all about feeling (and looking) like a princess on the big day. You love to make a grand entrance and be the center of attention. Your style is ultra-feminine, so your wedding will be a romantic affair with plenty of lush flowers (think peonies and roses) and twinkle lights.
Mermaid. You're a total glam girl with a ton of self-confidence. The big day will be an out-of-the-box event, with whimsical features like a photo booth with props, a colorful candy buffet and sparklers for your grand exit.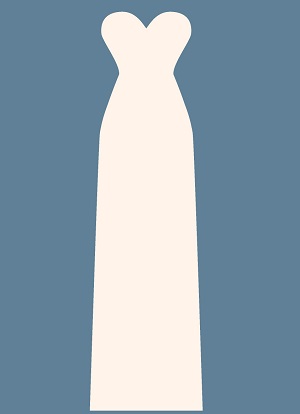 Sheath. This type of dress perfectly complements the laid-back bride–you don't follow the trends and have a style all your own. Your vows will most likely be held outdoors, with plenty of Boho-chic accents throughout the venue, such as mix and match place settings, hanging lanterns and Mason jars.
Sweetheart Neckline. It's the symbol for love, so romantic brides will love this neckline. And it's no surprise that your wedding will feature plenty of sentimental touches; think family photos on the escort table and tables named for your favorite places as a couple.
For more wedding tips, check out what your engagement ring shape says about you and 11 ways to make your beach wedding stand out.