Where To Apply Highlighter For A Gorgeous Glow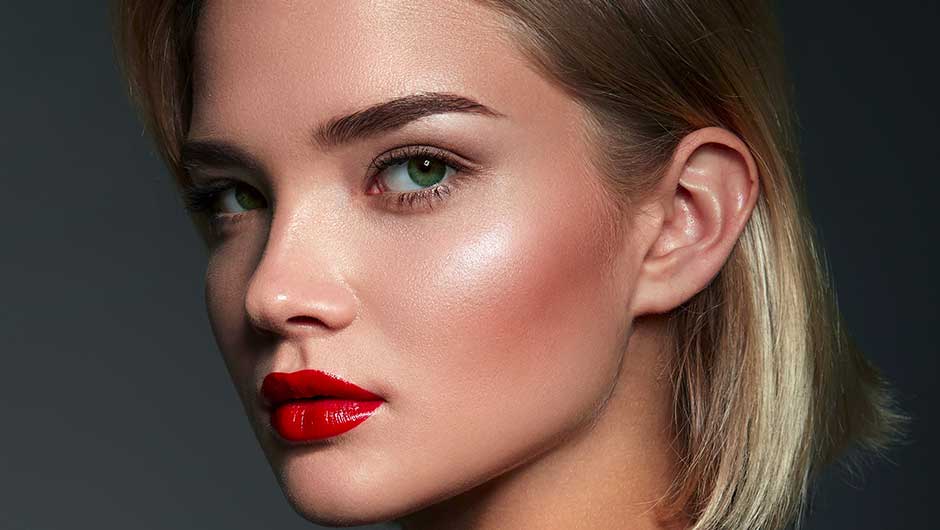 Whether you're having the best skin day of your life or struggling with PMS or stress-related acne, there's one makeup product you can turn to that will always make you look like you're glowing: highlighter. Liquid and powder highlighters have come a long way in recent years and many are able to deliver a glow-from-within radiance that won't make you look like a disco ball. They're so popular that many makeup artists and beauty Vloggers consider them as fundamental to their overall makeup look as foundation or mascara.
The trick to using highlighters correctly involves figuring out which formula and shade works best for your skin type — and knowing exactly where to apply them to maximize your natural glow. Follow these five tips and find out where to apply highlighter for an instant face-lift and gorgeous glow.
1) Cheeks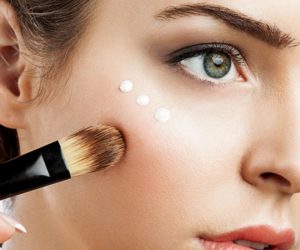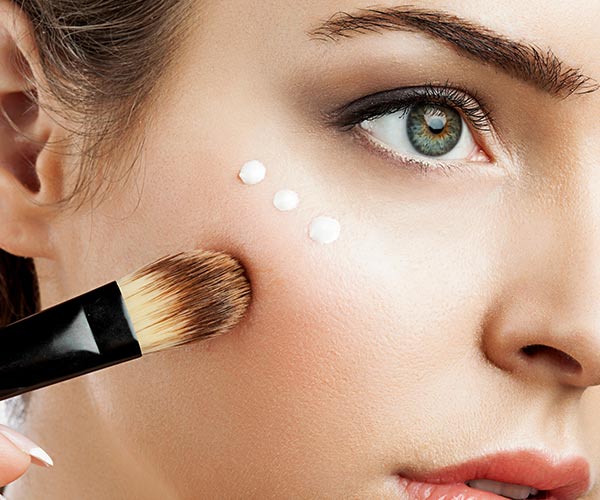 Our cheekbones are the first facial feature most of us think about highlighting when we get our hands on a highlighter compact or liquid highlighter. After applying undereye concealer and foundation or BB cream to your skin (assuming you choose to use these products), blend carefully using a makeup sponge or brush. Applying bronzer beneath your cheekbones and highlighter on top is a quick way to contour your face for even more cheek definition, but if you're short on time, highlighting the right area of your cheeks adds enough punch.
Using a kabuki brush or a blush brush, sweep a layer of powder highlighter in a downward motion starting from your temples and ending at around the middle of your cheekbones. Survey your makeup in the mirror to determine whether you need to add more highlight or blend your makeup into your skin for a more subtle result.
2) Nose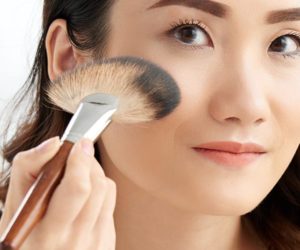 The right placement of highlighter can actually make your nose look thinner and more refined. Using your ring finger, apply just a dot of highlighter to the center "bulb" of your nose and blend it upward along the bridge. This is one area where a little product goes a long way.
3) Lips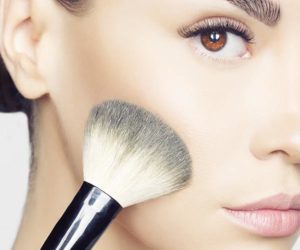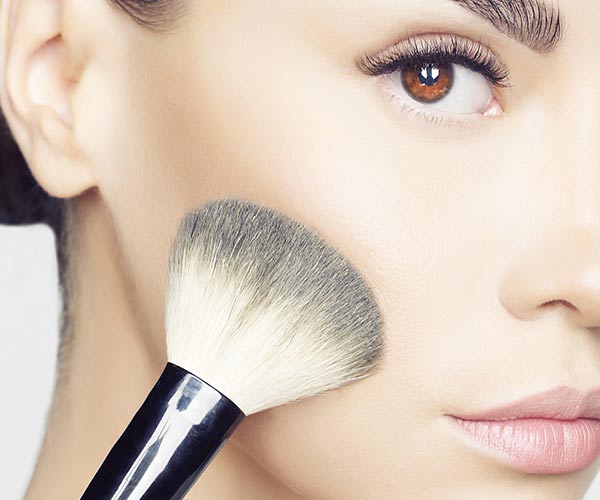 Get fuller-looking lips without injections by applying a dab of highlighter to your cupid's bow. As with your nose, using a light hand is crucial to making a highlighted lip look natural.
4) Eyes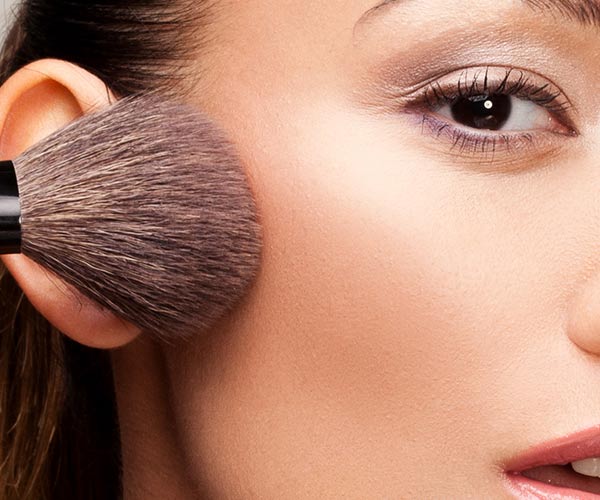 Brighten your eyes and fake eight hours of sleep in just seconds by using a creamy highlighter pen or soft powder in two key spots: along your brow bone and the inner corner of your eye. After applying eye shadow, liner, mascara, and brow makeup, consider highlighter your finishing eye makeup touch. Using a finger or small eyeshadow brush, sweep a layer of highlighter along the middle to outer brow bone only (this will look more natural than covering your entire brow bone). A hint of highlighter in the inner corner of your eye will instantly perk up your entire face.
5) Forehead And Chin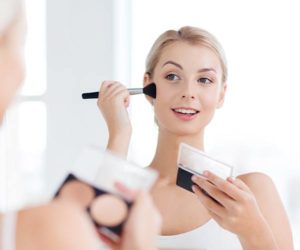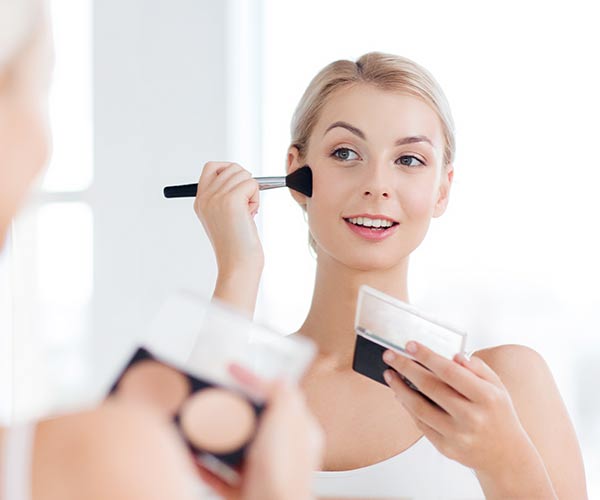 The best way to highlight your forehead and chin is by doing to one exactly what you'll do to the other. To achieve more symmetry in your face, brush a very small amount of highlighter straight down the middle of your forehead — and try to replicate this exact line down the center of your chin. Too much highlighter in these areas can create a sweaty look — just a little will make you look like you spent a week in the south of France