This flannel
bag
by Tory is one of our favorites, too. ($250)
Tory's Reva flats in flannel are a must for winter ($195).
He made a special sweater just for Oprah - it's all cable cashmere and collared ($498).
And he threw in a luxe cashmere throw blanket $595.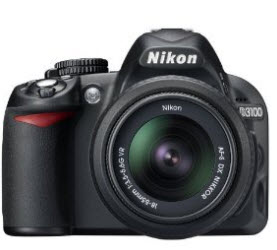 Forget your rinky-dink camera: this camera ($695.99) is good enough for Oprah, which means it's good enough for you. (It even has high-def video.)
Philip Stein Diamond Watch Get a load of this sparkly diamond watch ($2075).
The lucky viewers got the entire 18 candle set. Get some of your own
For $34.95, every brownie you make will have a chewy, crispy edge. Get it here.
fits all of your noodles perfectly. Get yours here for ($49.95).
Made of all-natural cheeses, this gooey mac and cheese comes frozen. Instant comfort food (from $50).
It's the only knife Oprah uses $79.95 and will be a great hostess gift.
Oprah bought 22 of these for her friends ($99.95, from $170) at Williams-Sonoma.
Ghiradelli's brownie mix Don't forget the most decadent brownie mix ever. Get yours here for just $4.95.
Oprah gave everyone gift cards to Groupon - our favorite group coupon site. Sign up now for really amazing deals- it's free.
A Course In Weight Loss by Marianne Williamson goes for $13.99 from $24.95 here.
This book gave Oprah a whole new perspective about hip hop ($18.89, from $35) here.
Oprah gave away five years of Netflix to the audience. Watch over 20,000 movies!
Make your TV come alive right in with a Sony Bravia 3-D Flat Screen TV ($3299.99, from $3600).
Get your own blu ray player for less ($179.99, from $200).
Is going to build a new closet for every single audience member ($1000).
Long sleeved v-neck tees come in pink black white and green ($38).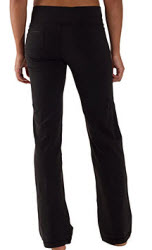 These pants are magic (Oprah says they cut your butt in half).  They're$98 here.
These shoes ($85) are so lightweight. Oprah gave everyone 4 pairs for their families.
The audience freaked out when they saw they were getting a 7-day Royal Carribbean cruise on the biggest cruise ship in the world, with an ice skating rink, rock climbing and ziplining.