It's always nice when shopping can boost your self-confidence; what better way to inspire positive energy than with a little graphic tee action? Jennifer Lopez found us a perfect one in her Milly Crush It Tee ($90). She even flaunted her flawless abs with a little tuck and roll action on her Insta. Thank goodness we can score this gem for ourselves! Get it below.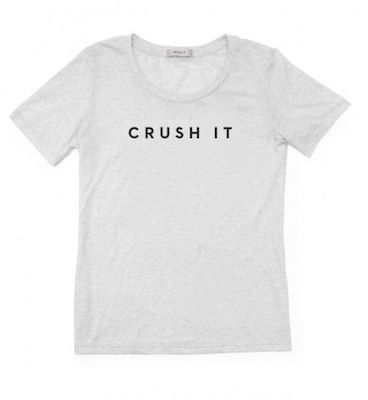 Milly Crush It Tee ($90)
Be sure to check out Sofia Vergara's cool tee, Kendall Jenner's belt and Reese Witherspoon's on-sale dress.
[Photo: Instagram]