Who Cares If Bikini Season Is Over? Beyonce's Top Is On Sale & Still In Stock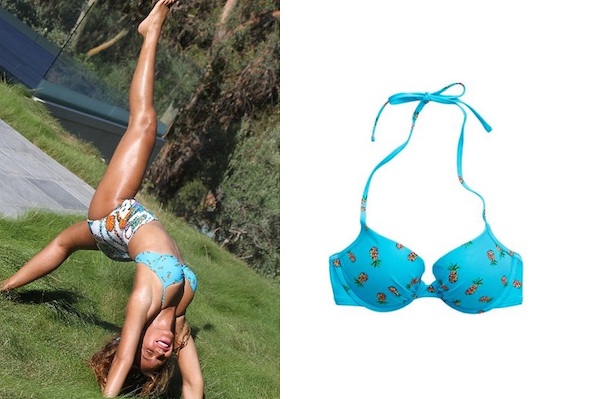 You know how much we love when a celebrity wears something we can actually afford. But when that celeb is Beyonce, our excitement multiplies x5. Queen B celebrated her 33rd birthday last week with Jay Z in Portofino, Italy wearing this Aerie Nina Pushup Bikini Top ($39.99, down from $44.95). She posted a picture to her Instagram thanking us little people for the well wishes while showing off her acrobatic skills. Is there anything this chick can't do?!
We don't even care that bikini season is over because this top is A) Not sold out B) Under 40 bucks and C) On sale. Need any more convincing??
Nina Pushup Bikini Top ($39.99, down from $44.95)
For more celebrity style, check out: Sarah Jessica Parker's bag, Lea Michele's workout tank and Kristin Cavallari's dress
[Photo: Instagram]