What girl doesn't love a good chambray shirt? It's the ultimate go-to top for those lazy days when you just want to throw something on but still look like you at least put some effort into your #ootd. So when we spotted Jamie Chung in the AE Boyfriend Chambray Shirt ($19.99, down from $44.95), we knew we needed to have it. That exact one. Half tucked into our black skinnies as if we just picked up whatever was on our messy bedroom floor and yet we still look so effortlessly put together.
We know Ms. Chung is a huge fan of mixing high and low fashion (despite her celebrity status to probably get whatever she wants). So we're happy to report that her particular chambray top is from… American Eagle. Yes, as in shop-at-your-local-mall-and-get-Jamie-Chung's-favorite-shirt-American-Eagle. Did we also mention it's on sale too? Chances are you probably have a few chambray shirts in your closet already, but who could pass up a deal this good and a chance to look as cool as as Jamie?! Some of the sizes are selling out online, so act fast and add this wardrobe staple to your closet ASAP!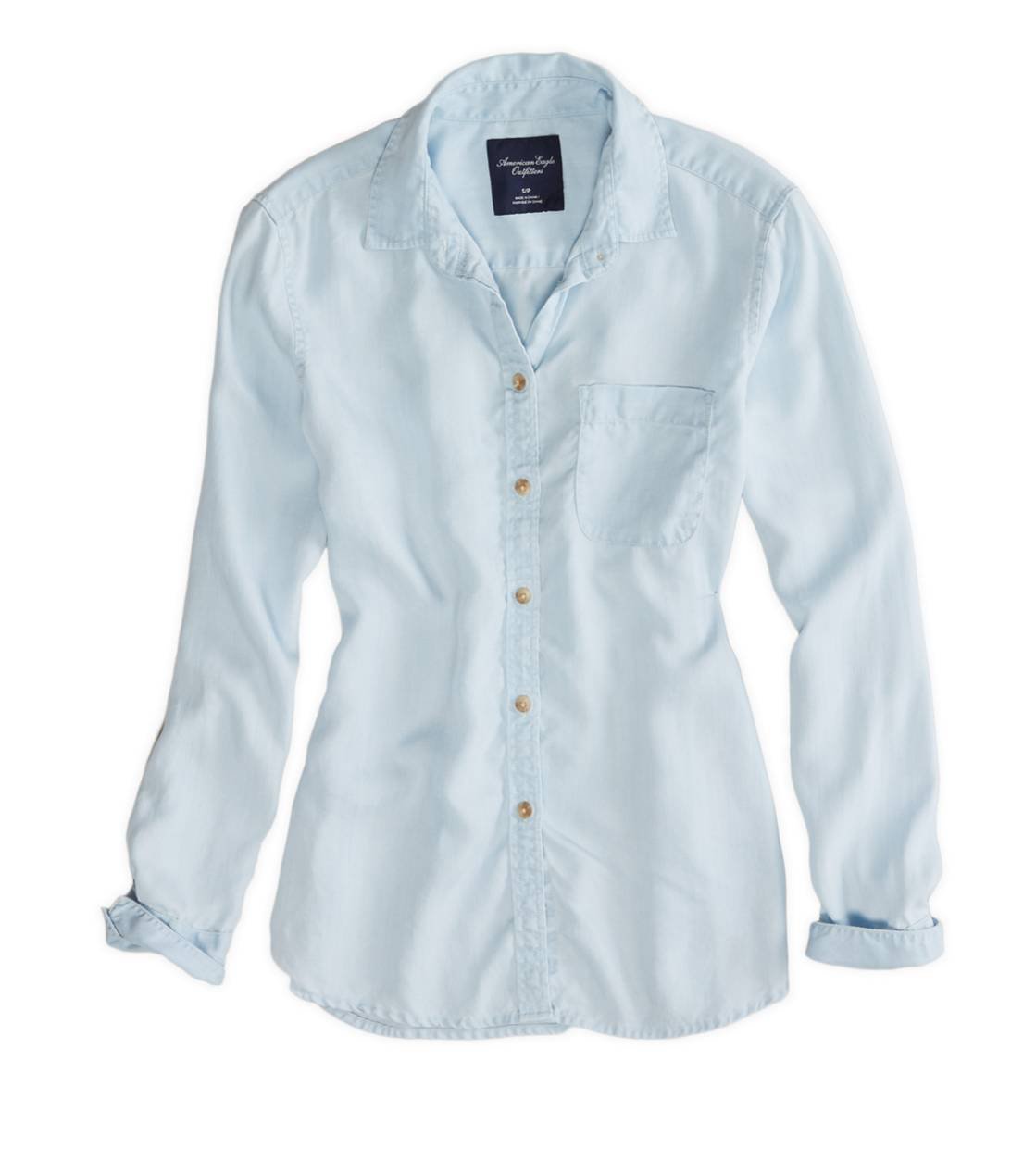 AE Boyfriend Chambray Shirt ($19.99, down from $44.95)
For more celebrity style, check out: Olivia Palermo's leather skirt, Jessica Alba's over-the-knee boots, and Julianne Hough's button-down shirt.