What makes you binge watch a show? Is it the fact that the show is incredibly interesting? Do you not want to miss out on what happens because you're afraid of spoilers on the internet? Or, are you obsessed with the people in the show? Some might say reality T.V. is a binge-worthy opportunity that is too good not to watch. We gather around to watch people live their regular lives! From drama to lavish parties, to even falling in love, reality T.V. opens regular folk up to the lives of the privileged few.
Shows like The Bachelor and The Bachelorette, reality T.V. shows are something that keep viewers glued to the T.V. screen. Each season a lucky lad or lady is chosen to find love from a group of contestants. Sometimes there's scandal, sometimes there's heartbreak, and for a lucky contestant, there's love.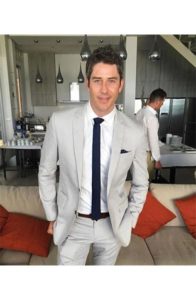 This upcoming January marks the premiere of the 22nd season of The Bachelor on ABC! In January, the new Bachelor will be Arie Luyendyk Jr. Six years ago, Luyendyk was on The Bachelorette and got his heart broken by then Bachelorette, Emily Maynard. Now, he is back to take control of his own love life and find a soul mate that won't take him for granted.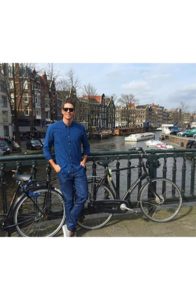 Luyendyk just celebrated his 36th birthday in September and was born in the Netherlands. He moved to the United States when he was young. His father, Arie Luyendyk Sr., a famous race car driver, won the Indianapolis 500 in 1990 and 1997 and Luyendyk Jr. followed in his father's footsteps for almost a decade.
Since he was on The Bachelorette, he has created a successful career in real estate. Luyendyk posted to his Instagram a picture of him with a rose saying, "Thank you everyone for all the kind words today! Excited to start this journey." The show's creator, Mike Fleiss also said that this year, includes a "fantastic group of women," adding that Luyendyk "has got some tough choices to make"
What type of Bachelor will Luyendyk be? Will he be mysterious, will he try to be with more than one woman, or will he only have eyes for one lucky lady? It is never too late to find love and although Luyendyk has gotten his heart broken and has not found love since, hopefully 2018 will be the year for him!
One fan on Twitter said,  "Yahhhhhh im so happy, I have been hoping for u to the bachelor ever since u were on the bachelorette, i hope u find real true long love."
Another fan said, "One of my absolute favourites & wishing you an amazing experience & love at the end of the process."
We seriously cannot wait to see what happens when the show premieres! Are you ready for the next season of The Bachelor? We are and we will be watching! Get ready to watch Season 22 on ABC Monday, January 1st at 8pm EST and get all of your latest celebrity news at SHEfinds.com.
[Photos: NY Daily News and Instagram]