Now that Instagram is imploding with selfies, it has become more than acceptable than ever to flaunt, well, yourself. And yes, that even includes celebs like Ashley Tisdale who is not only known to post pics of herself, but also recently rocked this Sincerely Jules Célfie Tee ($35) proving she's damn proud of her selfies, err celfies. And we have to admit, we kinda love the shirt and are seriously digging the low price. Snag it below and watch heads swivel!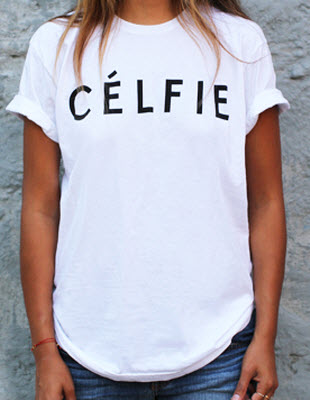 Sincerely Jules Célfie Tee ($35)
Can't get enough of celebrity style? Us either. Shop more looks such as Beyonce's Tee Shirt, Kristin Cavallari's paisley pants, Chritina Ricci's Met Gala dress is on sale and Heidi Klum's zebra print jeans.
[Photo: Splash News]