It happens all the time. You end up owning the same exact thing as your colleagues, relatives, or friends. But luckily, the way that you style it is what makes a difference. Take, for example, this Siwy Alexa Short in Love Song ($196), which is owned by both supermodel Alessandra Ambrosio and actress Kate Hudson. Ambrosio added her Brazilian flair by pairing her pair with a crochet-knit top, while Hudson—who was trying to look incognito—simply threw on a zip-up hoodie that was two sizes too big. Same shorts, different style. How would you dress up yours?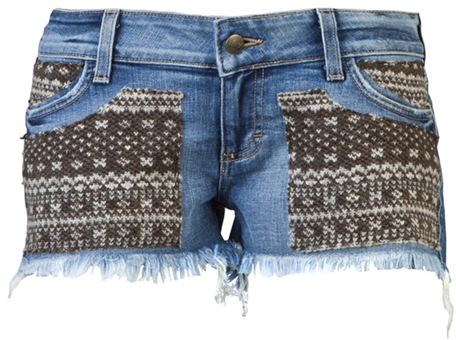 Siwy Alexa Short in Love Song ($196)
Shop more celebrity style finds: Rihanna's dress, Jessica Alba's bracelets, and Brooke Burke's jeggings.