You've probably been so busy planning your Fourth of July getaway or backyard BBQ that you totally forgot about one of the most important parts of Independence Day, your patriotic look. Let's be honest, just like Halloween is every girl's excuse to dress really scandalous, the Fourth Of July is your excuse to go all out and show your 'merica pride.
Obvi finding the perfect red, white, and blue outfit is really important, but you can't forget to do your nails. Chances are, you'll be wearing sandals or running around barefoot at your Fourth of July darty (day party, duh) so you'll need a patriotic pedi so your feet don't look nasty, and every good pedi has a mani to match. And while nail art might be going out of style, it is definitely still "in" for the Fourth. And you can also wear it for the next World Cup match. Convinced yet? Try it out.
The photo above shows an easy way to paint your nails for the upcoming holiday using red and blue glitter polish, and a white Sally Hansen I Heart Nail Art Pen ($5.99). Then, all you have to do is paint your toes a solid color to match (PSA: a white pedi will make you look really tan). We promise, this nail art is really easy if you follow our steps.
Step 1: Apply a base coat and wait for it to dry. We suggest Essie First Base Base Coat ($8.50).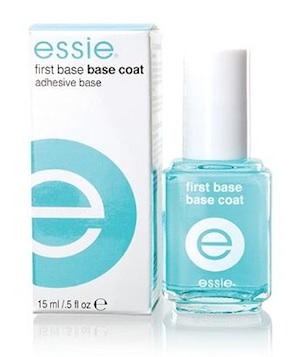 Essie First Base Base Coat ($8.50)
Step 2: Paint your nails in alernating colors and wait for them to dry. The photo shows two blue glitter nails and three red nails, but you can choose any color combo you want. You might need to apply to coats to get full coverage.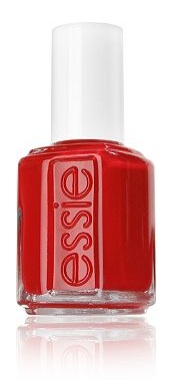 Essie Nail Polish 'Laquered Up' ($8.50)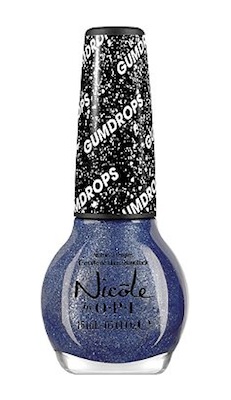 Nicole by OPI Nail Lacquer Gumdrops Collection 'Blue-Berry Sweet On You' ($7.99)
Step 3: Once your nails are dry use a white Sally Hansen I Heart Nail Art Pen ($5.99) to carefully draw stars, stripes and even hearts on your nails. If your nails aren't completely dry first, this won't work and you'll be reaching for the nail polish remover to clean up your mess.
Sally Hansen I Heart Nail Art Pen 'White' ($5.99)
Step 4: After your nails are dry, apply a top coat and you're done. You can even give your self a matching pedi, if you'd like. Once you're finished, grab your besties and head out to celebrate america's birthday, but don't forget to shop for an outfit for the occasion.
Essie No Chips Ahead Top Coat ($8.50)
Grab a red, white, and blue outfit to complete your look: patriotic clothes, 4th of July tops under $25, and Old Navy flip flops.