You can tell a lot about a woman just from looking in her purse.  As an on-the-go 25-year-old, I'm usually rushing between work and happy hours–or dates!–and I rarely ever have time to stop home in between. My secret? Keeping my bag stocked with everything I'll need from day to night. Here's a glimpse at what keeps me going during the summer.
1. I can be a little clumsy, so I always carry a Tide To Go Stain Remover Pen for the occasional spill.
2. For an instant complexion refresh, I use the Caudalie Beauty Elixir on my face. It keep my skin smooth and radiant, even after a stressful day at work.
3. One of my favorite balms is the Dior Addict Lip Glow. It enhances your natural lip color while moisturizing.
4. A girl always has to smell pretty so I carry a roll-on perfume. Diptyque 'Eau Rose' Eau de Toilette smells like roses, which I love.
5. Bottled Starbucks® Iced Coffee is another necessity when you need a quick pick-me-up. It's basically the summer drink trifecta–tasty, energizing and low calorie!
6. Lastly, hand towelettes, such as the Herban Essentials Towelettes, can be a lifesaver for a quick cool down and fresh clean in case your hands get a little dirty or sticky.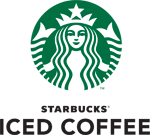 Bottled Starbucks Iced Coffee beverages are the perfect blend of premium Starbucks coffee and 2 percent milk. Available in four delicious offerings: Coffee + Milk, Low Calorie Coffee + Milk, Vanilla, and Caramel, Starbucks Iced Coffee ready-to-drink beverages are the perfect on-the-go refreshment to get you through the daily commute, big projects such as spring cleaning, or an exciting road trip with friends. Look for it at major grocery and convenience stores, available nationwide.
Disclosure: Compensation was provided by Starbucks Coffee Company via Mode Media.  The opinions expressed herein are those of the author and are not indicative of the opinions or positions of Starbucks Coffee Company.