Will This SoulCycle x Shopbop Line Be The Thing That Gets You To Finally Try Spin?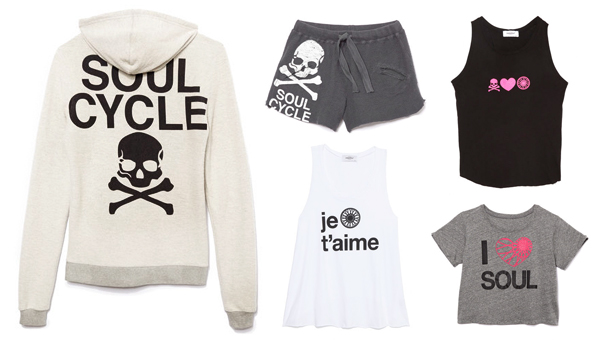 Your friends have been trying to get you to do SoulCycle for like a year now, haven't they? If you still haven't tried it, this might be the thing that finally gets your butt on a bike: Shopbop's new exclusive 13-piece collection of SoulCycle gear, hitting the site tomorrow. Priced from $48 to $136, the collections includes tanks, t-shirts, hoodies, sweatpants and shorts in a color palette of pink, gray, white and black.
And if you still don't sign up for a class in the end – no worries. The line is "A little bit 'workout' a little bit 'hangout'," according to SoulCycle's Found and CEO Julie Rice. So, go ahead and stick to the latter.
[WWD via Racked]