Winter Doldrums Are Nothing A Pair Of Red Kitten Heels Can't Cure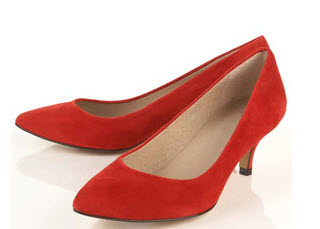 If you're itching for spring (and the clothes that go along with it), this red pair of low kitten heels should tide you over until the sun finally comes out to stay. Pair these adorable Topshop shoes ($110) with your favorite pair of dark denim skinny jeans or black jeans, and you're good to go…until you can start buying swim suits, that is.
Check out all of this week's sales and deals, nude shoes, and more best find of the day picks.
Raid RAID Ayla Red Kitten Heeled Shoes