Worth It: These Ipolita 'Lollipop' Earrings Are Sweeter Than Candy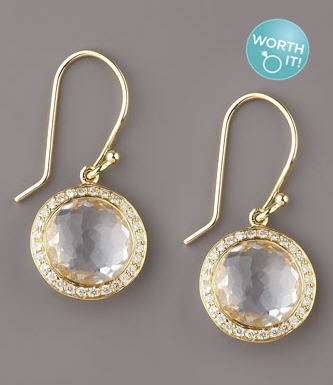 Candy was (and is) great, but now that you're getting married, it's time to think a little bigger. These Ippolita Mini Lollipop Diamond Earrings in Clear Quartz ($1,400) are the perfect accessory for your wedding day and all the days of your life together after that. Italian-inspired, Ippolita is one of those classic brands that stands the test of time  — meaning your daughter may want to wear this Worth It! piece one day.
For more fabulous finds, visit our guides to the best customized wedding favors, wedding veils, and strapless wedding dresses.