As we reported earlier, Brooke Shields is the new face of Coppertone's Nutrashield, which is supposed to protect you from the sun as well as combat premature aging. This has some all in a tizzy over the fact that, well, she has wrinkles and is hawking a sunscreen to prevent them.
But here at SheFinds we're elated that not another teenybopper model is trying to sell us an age-reversing elixir, sunscreen, or other type of beauty product. She follows in the not-quite-nubile steps of other over-40 beauties, such as Courtney Cox for Kinerase, Sharon Stone for Dior, Andie Macdowell for L'Oreal and Diane Lane for Neutrogena. And while their laugh lines are probably a bit photoshopped in the ads (let's be honest), they're at least believable as women on a quest to fend off age.
Below are three of our favorite products to keep your skin looking forever fabulous:
Since we can't photoshop our wrinkles in real life (though we really wish we could), La Roche-Posay Active C Anti-Wrinkle Dermatological Treatment ($35) steps in to blur the lines. That trusty antioxidant I've grown to love, Vitamin C, promises to prevent further havoc to the delicate skin around the eye. And, those pesky fine lines? Intense hydrating ingredients make them nearly invisible.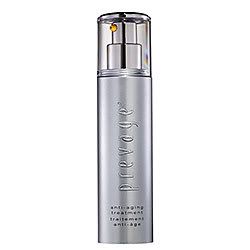 If you're serious about reversing age, then Prevage Anti-aging Treatment ($155) is your ticket to looking forever young. Don't let the steep price deter you; the star ingredient, Idebenone, actually prevents and corrects cellular damage, working to repair skin to the point where you almost forget about all of those days you spent tanning in your teens.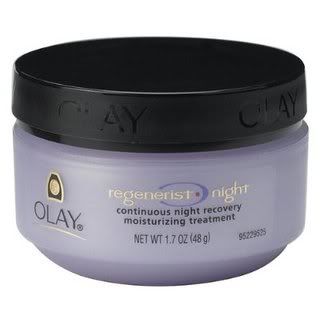 Delivering on rejuvenation as you count sheep, Olay Regenerist Night Recovery Moisturizing Treatment ($20) contains a time-release amino-peptide complex that hydrates skin all night long. Three more bonuses: It feels so silky smooth, you won't believe it; it smells out-of-this-world; and it's affordable.