You Can Do Your Own Nails Perfectly Thanks To This $22 Tool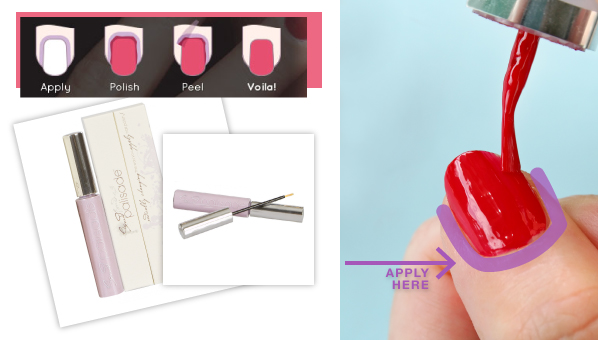 If you thought Sephora's 'Perfect Manicure' tool was genius, wait until you read about Kiesque Liquid Palisade. We just discovered this product and it's pretty much the most amazing thing we've ever seen. It's a paint-on temporary barrier that protects your cuticles and such from polish mistakes. I mean, how annoying is it when you accidentally paint over your cuticle? It's impossible to get the polish off without royally messing up the entire paint job. But with Liquid Palisade, you won't ever have to worry about f*cking up your manicure again. Simply apply it wherever you don't want polish, paint your nails and peel it off. It's that easy. You can even use it to get perfect french tips and rad nail patterns too. And consider it a deal at $22, as you'll save tons of cash by doing your nails at-home. Seriously though, why didn't we think of this?!
Don't forget to check out NARS' 'Final Cut' collection, Gwen Stefani's OPI collection and new beauty launches to try in 2014.