That's me, going to town with the Noir G mascara.
Earler this fall, our friends at Guerlain scooped us to a top-secret product they were launching in 2012: their Noir G Mascara — an eyewear update to their insanely popular (and award-winning) Rouge G lipstick, which has a built-in mirror, and unparalleled long-lasting quality.

This morning I was THRILLED to find that the mascara is now available for pre-order on Saks ($49). Get one now before all the beauty junkies snatch them up in Jan.
p.s. Here is the lovely Natalia Vodianova in their new ad campaign: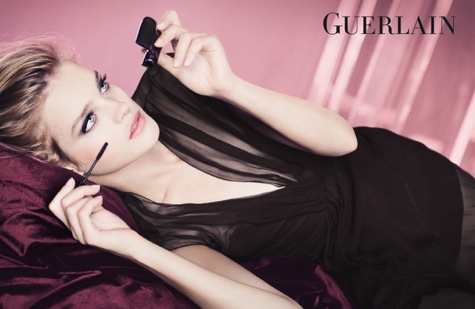 Shop our guides to the best military jackets, oxford shoes, and best bags.