Create a tiny waist: To create a tiny waist, aim to place your belt below your rib cage but above your navel. This is a great trick for making oversized pieces look more figure flattering. Skinny belts are the best for this because are easy to adjust and comfortable. Since skinny belts are easy to wear, you can play around with different patterns and textures.
[Photo: Extra Petite]
Ditch the attached belt: The belts that come with dresses and shirts are often poorly made. And those belt loops? They got to go, too. Not only are they keep looking, but their placement might not suit your body shape. Our advice is to snip the belt loops and add your own belt.
Forever 21 Polka Dot Peplum Dress w/ Belt ($27.80)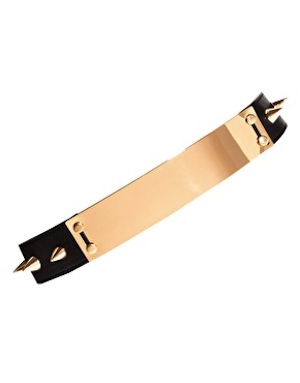 Try out a new trend: If you are afraid to dive head first into a trend, start small. Belts are a great way to try out a trend without making a major commitment. We like this ASOS Spike Detail Waist Belt ($24.94). It will add the perfect amount of edge to your outfit without making you look like a Hot Topic employee.
Cinch your outwear: Try cinching a belt over your jacket or vest. This will instantly make your outfit look more put-together. You can also try this approach with oversized shirts, flannels and blazers. It's also great way to pull off a dress that might not be seasonally appropriate yet.
[Photo: Gal Meets Glam]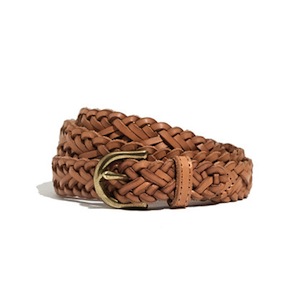 When it doubt, go for a braided belt: These types of belts are extremely easy to wear because they don't have belt holes. You can adjust a braided belt to fit any part of you body. Wear it around your waist one day and around your hips the next. We guarantee that this Madewell braided hammock belt ($45) will look good with your spring dresses and your favorite pair of jeans.
Use a wide belt to give your outfit shape: Waist belts are great for flowy dresses and tops that might otherwise leave you waist-less. If you are worried about comfort, pick a belt that has a little stretch to it. Make sure to place the belt at the smallest part of your torso and not at your hips, which can make you look wider. Also, avoid oversized belts with a lot of embellishments (unless you want to look like a pro wrestler).
[Photo: The Blonde Salad]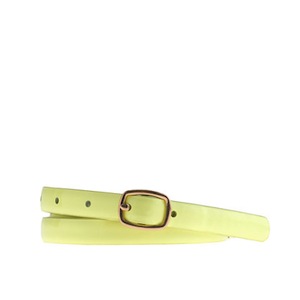 Add a pop of color: A colorful belt, like this J. Crew Patent Skinny Belt ($35), is the perfect way to add a little color to your wardrobe without going over the top. It's an easy way to brighten up a tired dress or skirt.
Try different knots: Want to make your boring belt more interesting? Experiment with different knot styles. Check four cool ways to knot a belt here.
[Photo: Cheetah Is The New Black]