Here's a trend that will bring you right back to Sophomore Geology (in a good way): mineral rock rings are making a major comeback. No, they're not being used as healing crystals (a la Spencer Pratt warding off the evil spirits on The Hills) — but instead, as uber-cool statement jewelry that makes you equal parts hippie-girl and boho-chic.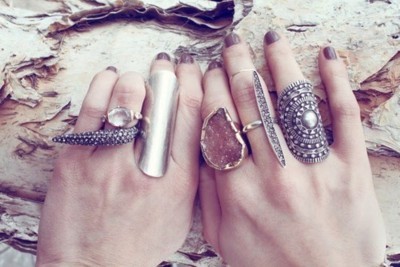 I brushed off my old textbook (aka Wikipedia) to learn that minerals are, "naturally occurring solid chemical substances." Ok, that's enough learning for today, now please open your textbooks to chapter "Get Shopping."
Shop our guides to the best best winter boots, kitten heels, and flat boots.