So you have a friend that would rather talk computer ram than Derek Lam and that's okay. Don't be upset come this Spring when you realize that cashmere sweater you bought her was never worn. Stop trying to come up with cute names and admit that your friend is a geek. Read on for the perfect geeky gifts this holiday season that is both technologically current and stylish:
Obviously, any nerd will worship an Apple product gift. At the top of the list? The iPad ($529.99), a futuristic tablet that your techie friend may or may not build a shrine to if she gets one. No wonder it made our Holiday Sold Out list this year.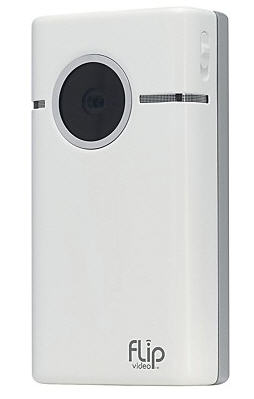 If he/she loves recording video – whether its at the Star Wars convention or something much cooler – this Flip S1240W Flip Slide Video Camera ($249.99) is the Cadillac of Flip cameras this year. You'll have a friend for life.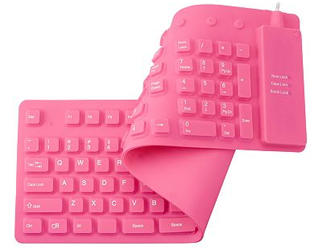 Spi's Roll-Up Keyboard ($19.99) is not only inexpensive but extremely practical: it's water, spill, dust and mildew-proof and comes in 3 sexy, pop colors.
If your techie friend doesn't own a book, but reads everything in her hand held, she will flip for this new smaller and lighter Kindle Wireless Reading Device ($139). It comes with new E Ink (Pearl) technology and can hold up to 3,500 books. The fashionista side of her (or you) will crave this Rebecca Minkoff Kindle Cover ($125).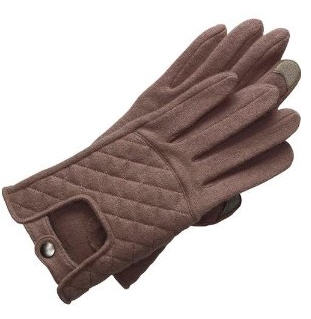 Don't ask me for the science behind these echo Quilted Driver Touch Gloves Compatible for iPhone ($35) because I'm not the nerd here, and don't know, but somehow they are static-free and compatible for typing easily on all your smart phones – including the iPod, iPhone, iPad and other touch sensitive digital devices.
If you're gadget-loving girlfriend loves photography, too, hook her up with this fancy Kodak EasyShare Z981 ($188.89). It has 14-megapixel resolution, 9 different light sensitivity options and YouTube upload feature.
Get more ideas for gifts for your party animal friends to your reality TV show obsessed friends. Happy hunting!