I have a really hard time trusting people who don't like Nutella. My mom and my sister both claim to hate this Italian chocolate hazelnut spread, and I think they are straight up lying. Whether you like the delicious spread or not, chances are you've said the word "Nutella" at least once in your life. There's also a 50/50 chance you've been pronouncing it wrong.
A majority of people pronounce Nutella as nuh-tell-uh, but according to Ferrero, the company that owns Nutella, told BuzzFeed, "Ferrero aren't trying to encourage a common worldwide pronunciation on this. In the UK we call it and pronounce it 'Nutella' as do consumers. The US pronunciation is just for them." "Them" meaning Americans.
Here's a commercial that uses the true pronunciation:
[youtube]https://www.youtube.com/watch?v=GHvwxhY9FVo[/youtube]
Just for reinforcement, the pronunciation is also on the FAQ page on Nutella USA. See the answer to the first question below: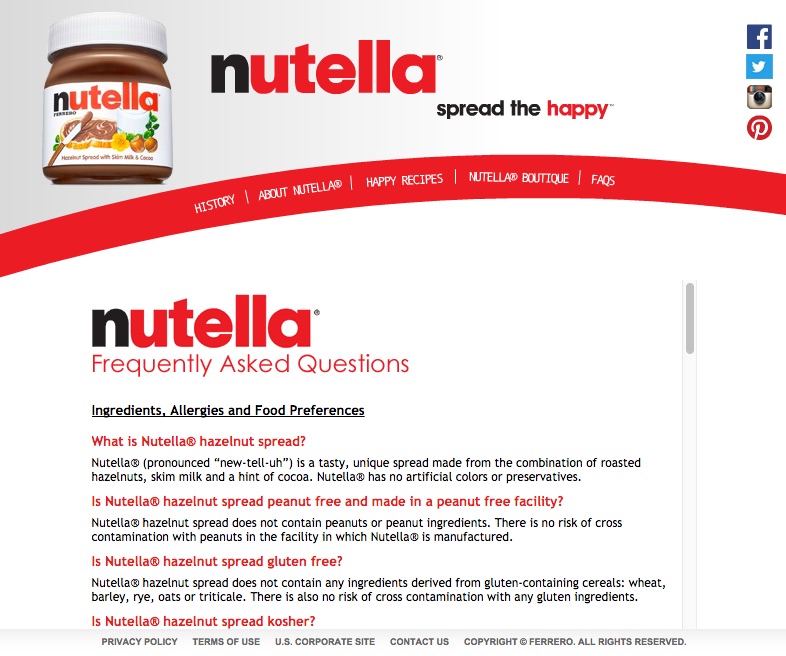 Case-in-point: Nutella is pronounced new-tell-uh.
Don't miss Dunkin' Donuts is going to be delivering coffee soon and check out the limited-edition Doritos Rainbows!
[Photo: Shutterstock]