If you get your kicks from platforms and peep toes, my editor Eileen found a pair of pumps that will drive you wild. One of those pairs of heels that makes you smile every time you open your closet, and keeps you skipping down the sidewalk. With no further ado, I present you with today's dose of shoe satisfaction:
Oh, hello, Type Z Robyn Grey ($129). Buy yourself this pair of sexy pumps  – it's Friday and you deserve it.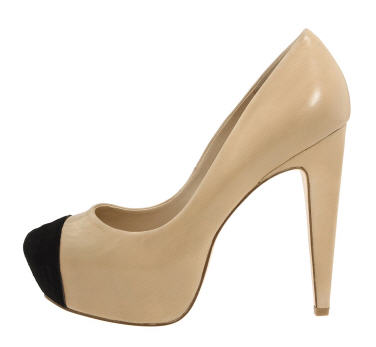 Strut your stuff in these equally mouth-watering Type Z Robyn ($129). The neutral color goes with everything you own; rock them all 4 seasons.
Satisfy your shoe fetish with our guides to the best over the knee boots, desert boots, cage booties and boots under $100.