During my pre-teen years, I had a serious addiction to Bonnie Bell Lip Smackers. When my mom finally permitted me to wear color makeup, I started paying lip service to lip balm's glossier, more colorful sisters: lip gloss and lipstick. Those two took up residence on my lips and haven't budged since…until I discovered a few lip-smacking balms worthy of blatant Lip Smacker-like worship.
MAC Suntints SPF 20 Liquid Lip Balm lends just a blush of color, and really works to hydrate and protect delicate lip tissue. After a few days of wearing Suntints, my lip texture felt smoother. I'm "balmed" over by Pinkie Tinge, a sheer pink laced with gold pearl that brightens my natural lip color.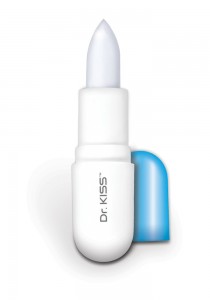 The cute tube of VanityMark Dr. Kiss is already scoring high marks with me. The lip balm is packed with vitamins A, C and E, antioxidants, and kukui nut oil to seal in moisture.  It leaves behind a pleasant mint-y zing, tastes like vanilla, and utilizes 4% of the same ingredient used in '80s-era mood lipsticks. That's right. This balm mood-changes, which translates to an initial translucent blue that, seconds later, lifts to a light, pretty pink color that's unique to each wearer. Groovy.
If you seek a balm sans harsh chemicals, Korres Lip Butter will sate your natural leanings. I happen to like the sheer vanilla shade, because it tones down my natural lip color into a softer version of itself. Beyond that, it's ridiculously good at cheering up chapped lips with a mix of shea butter and rice wax.
As the weather cools down and dries up, try out all the best lip balms to keep from getting chapped.  While you're at it, protect eyes with tried-and-true eye cream, and go after your feet with the best foot creams.