You're About To Miss Your Chance To Win An NCLA Nail Set!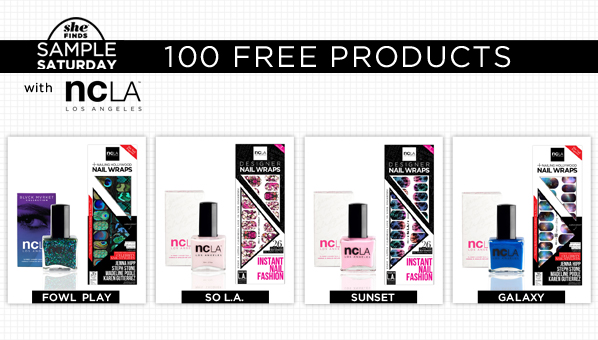 We kicked off 2014 with a killer Sample Saturday giveaway–100 NCLA nail sets! Each winner will have the chance to choose from 4 amazing nail wrap/nail lacquer combos:
– The Galaxy Set: Stephanie's Galaxy Nail Wrap kit + a Venice Beach Vixen lacquer

– The Fowl Play Set: Fowl Play Nail Wrap kit + an Emerald Bay lacquer

– The So L.A. Set: SO LA Nail Wrap kit + a Like…Totally Valley Girl lacquer

– The Sunset Set: Reflect Yourself Nail Wrap kit + a Not So Sweet lacquer
If you've never tried NCLA, this is your chance to get hooked. We're obsessed and we're pretty sure you will be, too. Enter below for your chance to win.