Step 1:
Bobbi says to never pump the wand in the tube, as it will push air into the mascara and cause it to dry out. Once you have mascara on the wand, blot the end of the brush on a tissue to get rid of any excess mascara.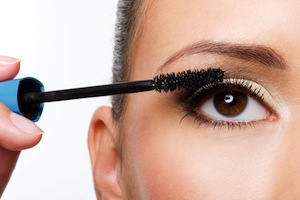 Step 2: Holding the mascara wand parallel to the floor, work from the base to the tip of the lashes. Bobbi relayed to roll the wand as you go to separate lashes and avoid clumps.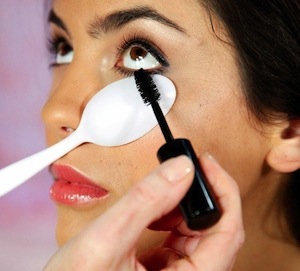 Step 3: Our gorgeous friends over at Lovelyish gave us the best tip ever to prevent smudging. Simply take a plastic spoon and place it between your lashes and your lid while putting on your mascara. This creates a shield for  your eyelid, but doesn't inhibit your ability to apply mascara. [via Lovelyish]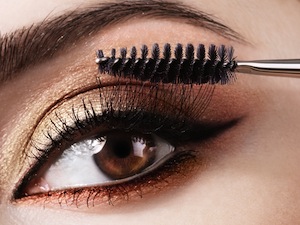 Step 4:. Bobbi suggests always applying mascara to upper lashes from underneath–brushing mascara over the top will weigh the lashes down. And if you wear mascara on your lower lashes, a little goes a long way.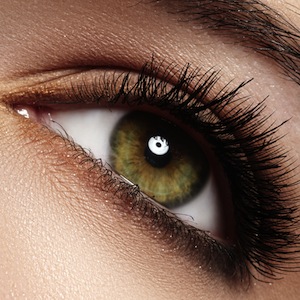 Step 5: To prevent clumping, Bobbi recommends letting the mascara to dry in between coats. Apply one to two coats if you want a subtle look, and two to three coats if you want a more dramatic effect.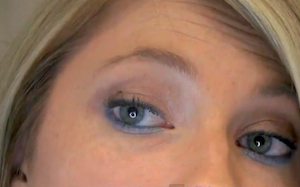 Step 6: Youtube's Elle Fowler, or AllThatGlitters21, says that if you accidentally smudge your mascara on your lid or under eye area, to let it dry first. If you instantly grab a cotton swab and try and remove it, you'll end up smearing the mascara and making it even worse. By letting it dry, you'll be able to easily rub off the dried mascara with a cotton swab with ease. [via AllThatGlitters21]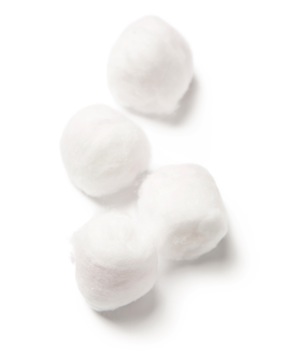 Step 7: Don't tug or rub when removing mascara because this irritates the eye area and can make lashes fall out. Bobbi suggests soaking a cotton ball with remover, press down on lashes to dissolve mascara, then gently wipe it away.