If you are adamant on using a brush, we just discovered The Wet Brush ($14). It has adaptive flexibility technology and eliminates all tugging, tearing, pulling and ripping, so you can use this miracle brush fresh out of the shower on your wet hair. Seriously, it makes brushing your hair SO much easier. #obsessed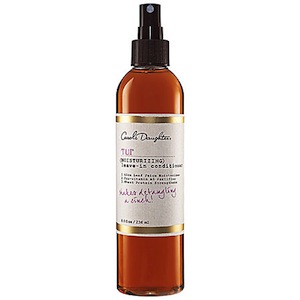 It's best to blow-dry your hair before brushing, if possible. If you're prone to tangles, try misting Carol's Daughter Tui Moisturizing Leave-In Conditioner ($14) in your hair after towel drying. It will help fortify your strands so they're less likely to break while detangling.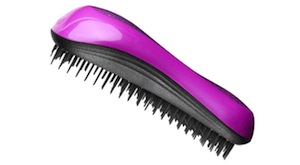 Try your best to avoid using a hair brush until your hair is completely dry, and choose a brush that has the fewest teeth possible. A great solution is this new Goody TangleFix Gentle Detangling Brush ($7.99). It contains flexible bristles that get through tough tangles with ease, and makes for a great post-gym brush too.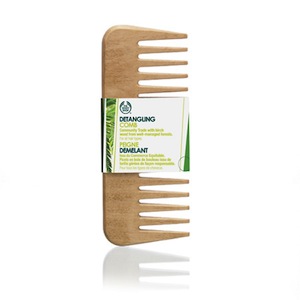 Instead of attacking your wet hair with a giant brush, opt for a wide-toothed comb like The Body Shop Detangling Comb ($7). The teeth on a wide-toothed comb are set further apart than a brush and slip through hair easily, which won't cause breakage. You should also always comb your hair starting at the bottom half first.
To help get rid of tangles, try this Aveda Dry Remedy Moisturizing Conditioner ($24). It softens and adds moisturizes, leaving your hair easy to brush through when you're ready to start styling.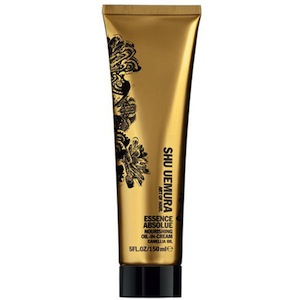 This Shu Uemura Art Of Hair Essence Absolue Oil-in-Cream ($46) is seriously the best stuff ever. I apply this to my hair after towel drying, and it instantly smoothes and makes my hair easy to comb through. It also fights humidity and frizz.