Expose armpits to water first: 
Before you start the shaving process, you should always expose your armpits to water for a few minutes prior to shaving. If you're not shaving in the shower or tub, place a hot washcloth over the area for a few minutes. This will expose the follicle and make it easier to cut the hairs.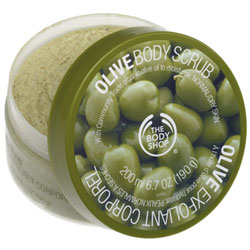 Exfoliate: Always exfoliate the armpit area first. This will remove any traces of deodorant and dirt, and will also get rid of dead skin cells allowing for a closer, more precise shave. Choose a scrub that has smaller grains or beads so it won't irritate the skin since the armpit area is sensitive. The Body Shop Olive Body Scrub ($20) is an amazing option and can be used on the entire body.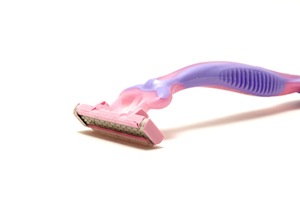 Use the proper razor: Make sure to use a razor with a pivoting head, even if you're using the disposable ones. It will help you get the closest shave possible since it's capable of pivoting. The cheap disposable ones that don't pivot are more likely to create nasty cuts and nicks. A rubber handle grip also makes it easier to control the razor. We love these Gillette Venus Sensitive Disposable Razors ($9.99).
Shave at night: When possible, it's better to shave at night. The skin around the armpit area is extra sensitive so it's good to apply a moisturizer after shaving so the area has ample time to recover overnight. Be sure to use a fragrance free lotion that's made for sensitive skin, such as this this Aveeno Active Naturals Daily Moisturizing Lotion ($11.79). Anything with fragrance or dye could potentially irritate the area and make it even harder to shave. If you're at the beach, you should also avoid saltwater and chlorine water post-shaving. They could potentially leave your armpits raw and irritated.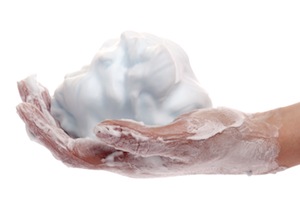 Apply shaving cream or gel: Always use a shaving gel or cream to protect the skin and prevent nicks and cuts. A thicker, richer shaving cream is the trick as lots of women tend to over-shave, which can lead to irritated skin. The thick formula will allow you to see the spots you've already shaved clearly. Men's Barbasol Shaving Cream is the best.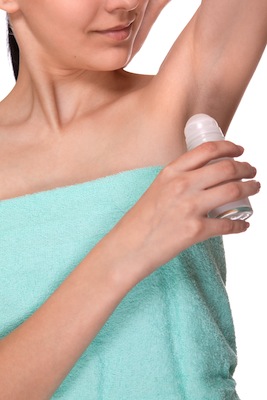 Wait to apply deodorant: I've applied deodorant directly after shaving before and it is not a pleasant feeling! To avoid irritation the area, wait a few minutes before applying.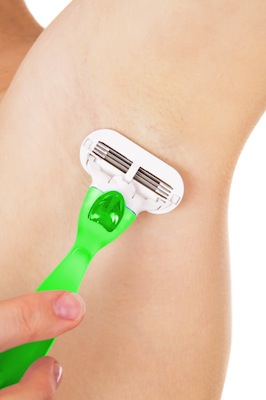 Shave in all directions: I bet you didn't know armpit hair grew in all different directions?! That said, you should shave up, down and sideways in order to get the closest shave. And don't forget to rinse the armpit area after you've finished shaving. Excess shaving cream left on the area could irritate the skin.
Discard blades: Always discard your razor blade after 4-5 shaves max. This will help you avoid ingrown hairs and a dull blade, which will not cut the hairs effectively.