When you think of what Yves Saint Laurent has done as a designer, edgy and boundary-breaking are just a few words that come to mind. Like, remember when he turned the classic tuxedo into a sexy evening look for women? Iconic.
And that's what makes YSL Beauty's most anticipated fragrance launch, Libre, so special. This bottle, both on the inside and outside, captures everything the designer stood for, freedom.
"I am aware that I made Fashion progress, and that I allowed women to access a world of freedom that was prohibited to them until then." –Yves Saint Laurent
Meaning free in french, Libre displays a unique twist on the fougère, by taking a historically masculine scent and well, making it feminine. A mix of orange blossoms, lavender, mandarin, vanilla, and amber makes for a sexy yet cool floral fragrance, that will make you feel confident to play by your own rules when you wear it.
Not only is the blend of ingredients the first of its kind, but the design of the bottle is also unexpected. By flipping the YSL logo on its side, along with sharp angles and a perfectly balanced mixture of glass and metal, the outcome is a bold yet playful bottle of fragrance that captures elements from the designer's work itself.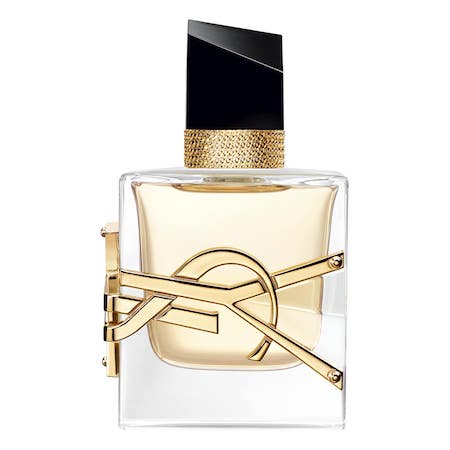 LIBRE EAU DE PARFUM ($78, 30ML)
You heard it here first, this is going to be *the* fragrance of fall, so make sure to pick one up ASAP.