There's so many emojis to choose from, but what do they all really mean?! Chances are the ones you use on the reg actually have a very different meaning than you thought. Thank tha lawd for speak option on iMesssage, because you can get Siri to tell you exactly what each emoji really represents. Or, you can use the help of this emoji cheat sheet like we did.
1. Dizzy Symbol
Instead of using this emoji to make a wish, you can now use it to describe how you feel on Sunday after a good weekend. Maybe pair it with a beer emoji too just so your friends get the full picture.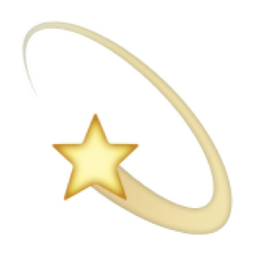 2. Splashing Sweat
Nope, it's not water (well, technically it is?). Apparently, this symbol is commonly used in cartoons to describe hard work. Gross.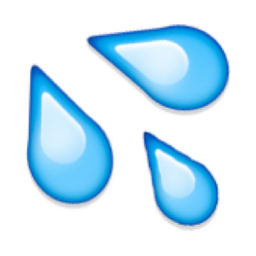 3. Face Savoring Delicious
We were under the impression that this was just a playful smiley face with its tongue sticking out, but we had it all wrong. It is much more specific than that. Next time you use this emoji you should be talking about pizza.
4. Person Bowing Deeply
We never really knew if this was a boy thinking, praying or just being sad. Now it's finally confirmed! Next time you use this emoji, you should be begging someone for their forgiveness or for a favor.
5. Face With Okay Gesture 
Who really ever knew what this one meant? Apparently, you are saying "okay" with this emoji because her arms make the letter "O." I guess this is useful in real life too.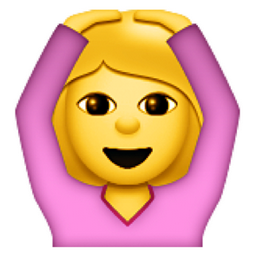 6. Smiling Pile of Poo 
Better known as "s**t," this emoji actually has a more PG meaning. I'm not really sure when you would use a "smiling pile of poo," so let's just all agree to stick to what we originally thought this emoji was.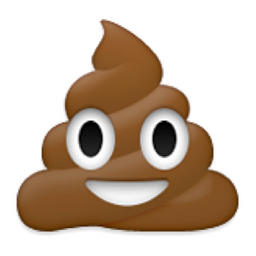 7. Information Desk Person 
This emoji is supposed to represent someone who can answer any question you have. For example, a secretary, librarian, cashier, etc. Instead, we all use it with a sassy comment. Makes more sense, no?
8. Sleepy Face
Although this emoji looks like it is shedding a tear, it is actually sleeping and that "tear" you see is really a snot bubble. GROSS. So next time you fall asleep in class, work or anywhere inappropriate, this is your guy.
9. Face With Cold Sweat
This one was always a lost cause. Now that we finally have the meaning it makes sense but like, how often will you really use this one? I guess only really when you're sick or not feeling too hot.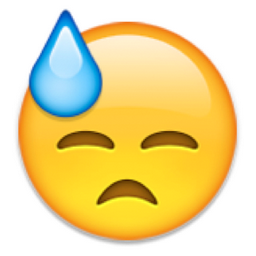 10. Person with Folded Hands
Okay, so, we all thought this emoji represented prayer hands. THEN our minds were blown when we found out it is actually a high five. BUT the tables have turned. According the emoji cheat sheet, we were right all along! See, our emoji radar isn't that off…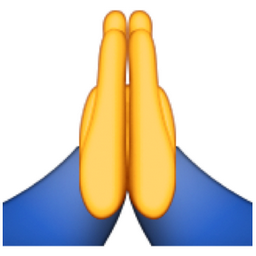 11. Person Raising Both Hands in Celebration
I was never positive about this one since we were under the impression the "Person with Folded Hands" was always a high five! Now this is a high five, or a "give me ten," for when you're extra excited! 
[Photo Credit: Apple, Inc.]