Do you know who put waist training on the map for 2014? Kim, Kim Kardashian. OF COURSE. Have you seen that Instagram of her wearing the sickly tight corset?  If not, here you go: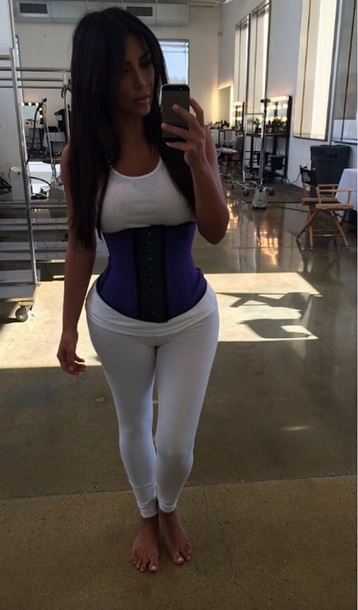 [Photo: Instagram]
This photo got us (and the rest of the population) interested in knowing more about corsets and cinchers. So we rounded up 5 tips to keep in mind before putting a waist trainer on your body.
1) Choose what's best for you. Latex cinchers or workout trainers allow for some movement and may be more comfortable than steel-boned ones, which have very little give–practically none at all. If you're just looking to flatten that belly, a latex cincher may be what you want. If you're looking to get that voluptuous hour-glass shape, you may want to try the steel-boned one.  Don't say we didn't warn you about that though.
2) Choose the right size. Measure your waist–don't suck it in. Check the size guide to choose the correct fit. Sometimes people recommend ordering a size up if they run small, so you may want to read reviews. Or if you're really looking to get ¨snatched,¨ you may want to size down.
3) Try it on. Once your corset arrives, try it on. Some just have rows of latch-hook closures like a bra. So chose the row that's snug, but not cutting off circulation. If you bought one that laces, you may want to get help lacing it the first few times. Suck it in–just a little–and lace up. You never want to be so tight that you can't breath.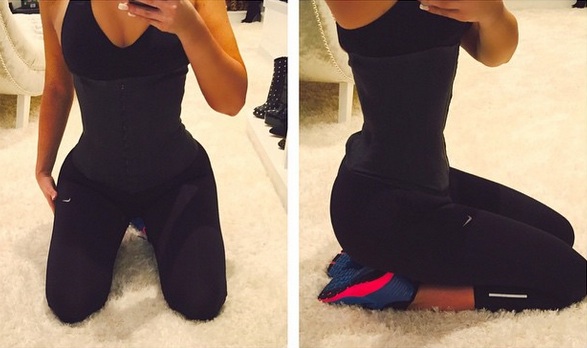 [Photo: Instagram]
4) Work it, honey. If you got a latex or workout corset, feel free to go about your day and exercise as usual (be sure to stay hydrated!). Steel-boned corsets are a little trickier for beginners, movement is definitely restricted, and you may just want to relax around the house in it for the first few times. Start with wearing it 2-4 hours a day, then you can increase your time until you feel comfortable wearing the corset all day.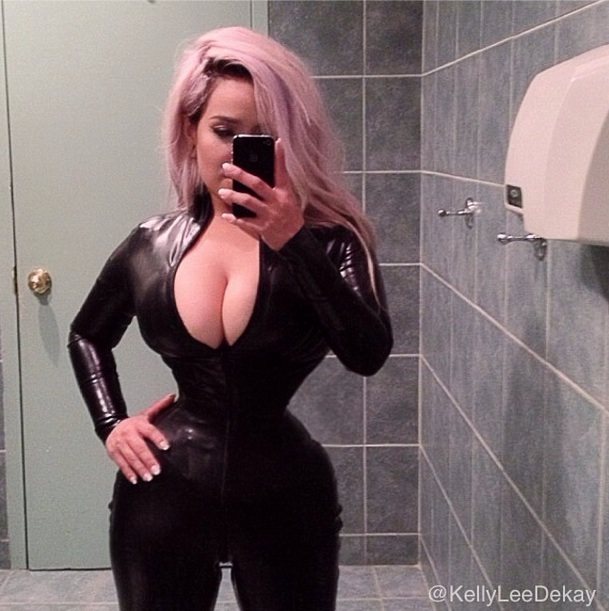 [Photo: Instagram]
5) In pain? Take it off. If you experience numbness, have shortness of breath, get sharp stomach pains or feel any pinching, take it off. Your corset is supposed to suck you in, not take you out. Even if you're going for one of the more extreme waistlines, like Kelly Lee DeKay or Cathie Jung, it takes time, and won't happen overnight–but we're not sure of the health consequences that come along with an almost non-existent waist, so we wouldn't recommend it.
And don't forget to check out: amazingly cool speaker clutches,  beauty advent calendars and super cute graphic sweaters
[Photo: Instagram]