Now that you know how to layer necklaces and stack rings like a blogger, let's talk bracelets. You might remember the #armparty was trending a few years back (thanks, Man Repeller), but now it's all about sleek, dainty wrist stacks. So today, we are breaking down the different ways you can layer your bracelets like a blogger, photo inspo included. You know the drill by now.
1) Pair similar styles. If you don't want to layer the same exact bracelet, go for a few variations of the same style. We Wore What shows us how it's done with her three gold Coordinates Collection bracelets. Try this look in the same color metal or mix it up, the choice is yours!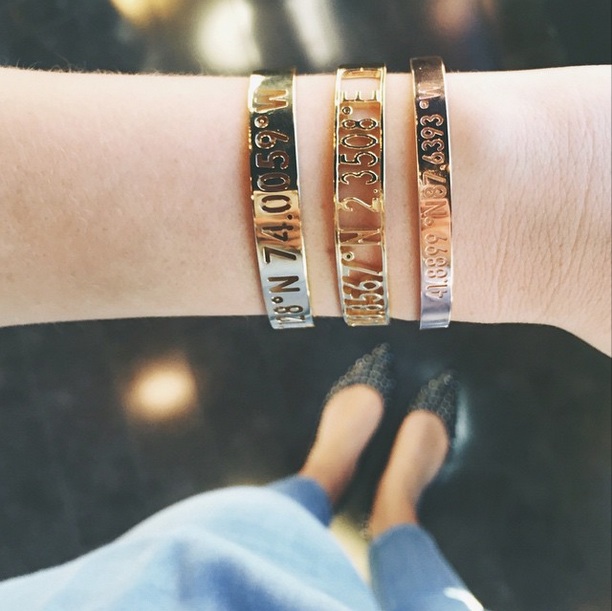 Photo via @weworewhat
2) Stack the same style. If you find a style you like, buy more than one! Okay, so maybe 5 is a lot but two or three paired together should do the trick. Choose a wrist to stack them on like Viva Luxury does in the photo below.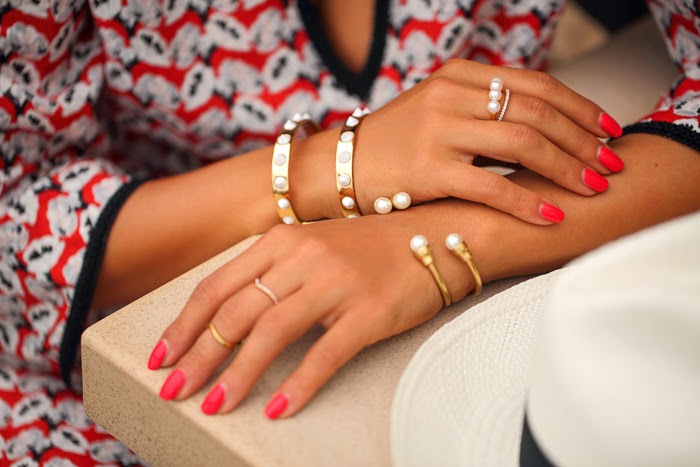 Photo via Viva Luxury
3) Go for different sizes. Yes, it's all about the dainty stack, but mixing up the proportions with larger bracelets of the same metal color still gives you a sleek look. Try throwing in a thick chain and/or heavy bangle like Could I Have That.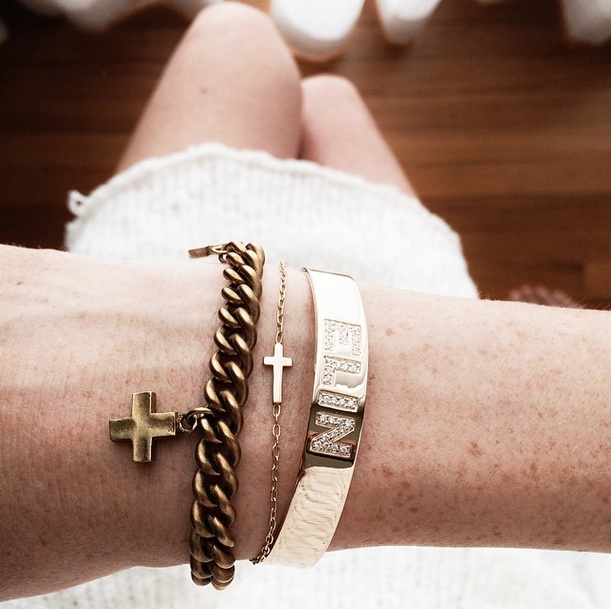 Photo via @couldihavethat
4) Add some color. Your stack doesn't have to be all one metal or color! Add in some color either with a woven bracelet or a metal one with rhinestones, like Sincerely Jules does in this photo:
Photo via @sincerelyjules
5) Mix metals. Someone tell you never to mix gold and silver? Me too, so I didn't for years but once I tried it, I never went back. Viva Luxury keeps it more silver on her wrist, but feel free to decide how much of each metal you want to wear.
[Photo: Viva Luxury; Bracelets: Multi-Stud Silver Bangle, Arrow Split Rose Gold Bangle (similar), Love Bracelet]