If you're like most people, chances are you're half asleep and not even really paying all that much attention to your body wash when you're showering in the morning. But given that this is one of the first products you use every day and the fact that you use it on almost all of your body, it's definitely a beauty product that deserves some thought and consideration.
If you don't have the time–or energy–to delve into the wide world of body washes, no worries; we did it for you. We rounded up the best body washes below so all you have to do is place your order and shower each morning knowing you're using the best of the best.
The Best Body Washes
Shoppers Choice: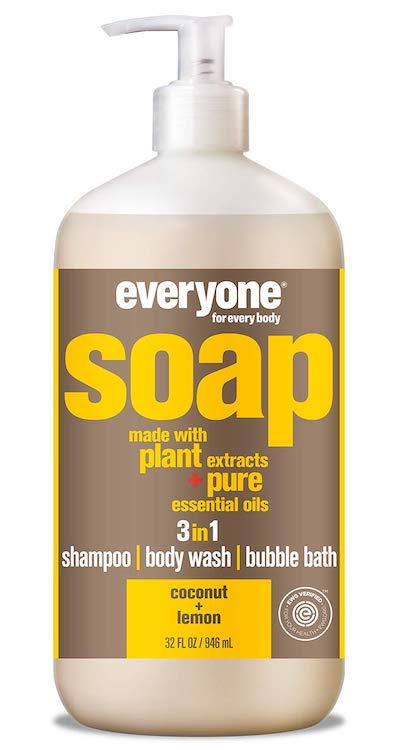 Everyone 3-in-1 Soap – Body Wash, Shampoo, and Bubble Bath
Highlights: Multi-purpose; made with gentle coconut cleansers, organic plant extracts and vitamin e + B5; no parabens, no phthalates, no fake fragrance, no dyes, no harsh detergents; cruelty-free
"I'm typically skeptical of multi-use products, because I usually find that they tend to only do one of the things they claim to do rather well. This is one of the few exceptions to that. As a shampoo it removes oil and product buildup without being overly drying. As a shower wash it feels great on my skin and lathers nicely but not excessively. I've seen other products make more bubbles for a bath but this still does a decent job (especially for something as natural as it is) and makes the water smell amazing. It smells like lemon meringue pie or something delicious enough to eat, but the fragrance isn't overwhelming or too sweet. Because it can be used on my hair or body it's great to put into 3oz bottles for carryon when I'm traveling without checked luggage. And the price is hard to beat for something of this quality that's cruelty free and vegan." – Tabitha
Editor's Picks: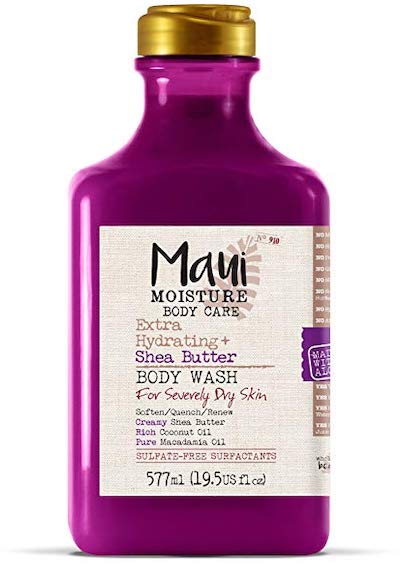 Maui Moisture Shea Butter Body Wash
Highlights: Under $10; extra hydrating; silicone-free; made with aloe vera juice, pure coconut water, coconut oil and macadamia oil
"I hate body washes that claim to be hydrating, but leave that hard-to-rinse residue on your skin. This one by Maui Moisture is super moisturizing and nourishing, but also rinses clean. It cleanses my skin, yet also keeps my skin soft and smooth for hours. Also, the price is right!" – Jeanine (Read more about why I love this body wash here!)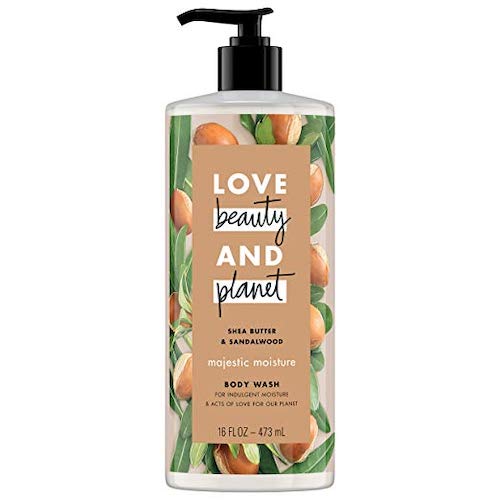 Love Beauty And Planet Majestic Moisture Body Wash
Highlights: Infused with organic coconut oil; vegan; suitable for sensitive skin; paraben-free, silicone-free, sulfate-free, cruelty-free, phthalate-free; under $10
"I honestly started buying Love Beauty And Planet body washes when I saw everyone and their mother posting about it on Instagram (color me influenced!), and was attracted to the great scents, low price, and the good-for-you-and-the-earth stamps of approval, including phthalate, paraben, sulfate, and cruelty free. They're super moisturizing, and they've been a staple in my shower ever since I realized they're great for extending the life of my self-tanner in the summer!" – Morgan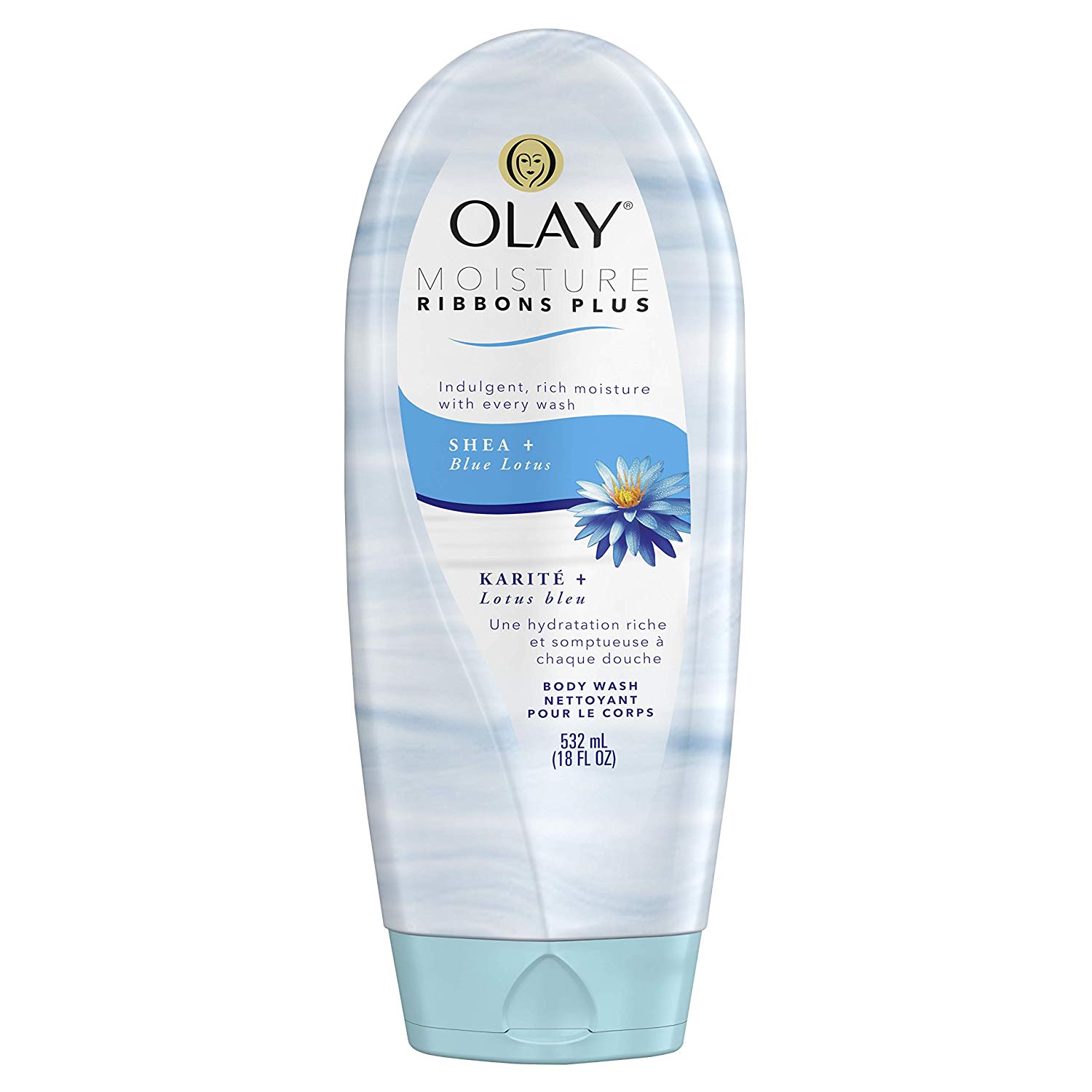 Olay Moisture Ribbons Plus Shea + Blue Lotus Body Wash
Highlights: Delivers long-lasting moisture for soft, smooth skin; infused with shea butter and the floral scent of blue lotus petals
"The only requirement I have for a body wash is that it deeply hydrates my skin, especially in the wintertime. This one does just that and so happens to smell great too!" – Alisha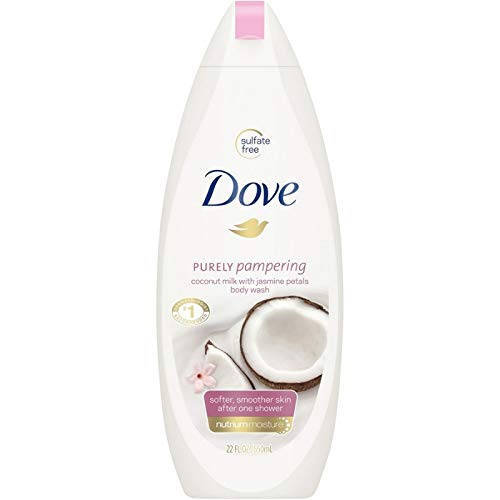 Dove Purely Pampering Coconut Milk with Jasmine Petals Body Wash
Highlights: Dermatologist recommended; NutriumMoisture technology delivers skin natural nutrients; helps maintain your skin's moisture barrier as you cleanse
"I have super sensitive skin, so I always go for Dove body washes. I alternate the scents, but right now I love the coconut milk with jasmine petals!" – Hannah
Goop G.Day Ginger + Ashwagandha Energy Body Wash
Highlights: Plant-based body cleanser; awakens the senses and uplifts the spirit
"I am not a morning person, so the best body wash is Goop's G.Day Ginger and Ashwagandha. The natural herbs that help me wake up and feel more alert. Plus, it smells amazing!" – Justine
SheFinds receives commissions for purchases made through the links in this post.