If you've done your weight-loss research, you've probably stumbled across the growing evidence that eating too late can make it harder to shed those extra pounds. But don't despair! You're not totally cut off when it comes to the late-night munchies. Next time you're craving a snack in the middle of the night or just before bed, try one of these nutrient packed, under 200 calorie bites that might even help you sleep better.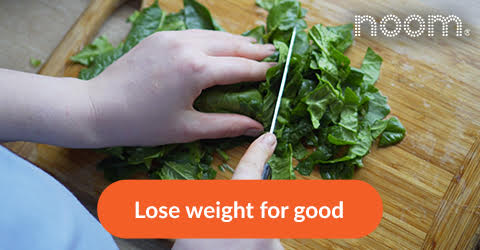 The Best Food for Weight Loss Before Bed
Trail Mix
When you're hungry but don't have the energy to actually make anything, trail mix is always a safe and easy bet. It's easy to make your own with whatever combo of nuts, seeds, and dried fruit you prefer, but if you'd prefer to buy it pre-packaged, just be sure to check the ingredients list and make sure that it's mostly just those basic elements. Either way, go for a serving size of about a fourth of a cup, which generally comes in just below 200 calories. Portioning it into plastic bags or mason jars ahead of time will ensure that you don't eat more than you intend to. For a bonus, include ingredients that are rich in melatonin, a natural hormone that helps with sleep. Dried cranberries, walnuts, and sunflower seeds are all good options for this purpose.
Cheese and Crackers
It's true! Even when you're trying to lose weight, you can still eat carbs! The trick is to choose a whole-grain option, and mix it with a protein. This will help keep your blood sugar levels stable so that you don't experience any sort of energy crash. Cheese and crackers is an easy, obvious combo that fits this formula perfectly. Cheese is also great for sleep since it's a rich source of tryptophan, and putting it together with a carb means your brain can use that tryptophan to produce sleep-aiding substances serotonin and melatonin. Four crackers and a stick of reduced-fat cheddar will get you to about 150 calories.
Banana and Almond Butter
It's pretty much a fact that all nut butters are delicious. One of our particular favorites is almond butter (unsweetened, of course) which, conveniently, is a source of melatonin as well as magnesium, which can help your body make even more melatonin. Bananas have also been found to increase melatonin, and are the rare fruit that has a good amount of serotonin. Choose a banana that's on the smaller size and limit yourself to a tablespoon of almond butter, and you'll stay under 175 calories. Your best bet is to measure out the almond butter, put it in a bowl, and then screw the lid back onto the jar tightly before you start munching.
Hot Cereal
If you're struggling to sleep at night, a bowl of warm whole-grain cereal like oatmeal is a soothing way to settle yourself down and one of the best food for weight loss before bed. Cooked barley and whole-grain rice can also make great bases for hot cereal, especially when you mix in skim milk, a bit of cinnamon, and some nuts or sugar-free dried fruit. All three are high in fiber as well as natural melatonin sources. Since many whole grains need to be cooked for a longer time than you'll want to spend late at night, do a bit of prep by making the oats in advance, portioning them into 3/4 cup portions, and putting them in the fridge. They'll keep for a few days, and just require a little water and a quick zap in the microwave before they're ready to eat. Since that only comes to about 125 calories, feel free to add some dried fruit or nuts on top.
Still need a little help when it comes to choosing the best food for weight loss before bed and keeping yourself accountable? Consider joining an online weight loss program like Noom. Yes, this program helps you make smarter eating decisions, but not in the ways you're probably thinking. Noom utilizes cognitive behavior therapy to shift habits and behaviors so the changes you make are long-term. Yes, this even includes the way you snack! Learn more at noom.com.
The editors at SheFinds created this article in partnership with Noom.