I'm a loyal fan of Ray-Ban. In fact, every pair of sunglasses I own come from the brand. You just can't beat the quality and design. My favorite styles are the Oversized Wayfarers–and of course the Aviators! But of course–anyone who is a fan of the brand knows how pricey they are. If you're looking for cheap aviators–look no further. We've got the best ones here!
Let's start with the originals. The mirrored Ray-Ban Aviator Flash Lenses ($178) are especially popular among celebrities and style bloggers. If you start paying attention, you see that everyone from Gigi Hadid to Chrissy Teigen, Jennifer Lopez, Kourtney Kardashian, Jamie Chung and others own them: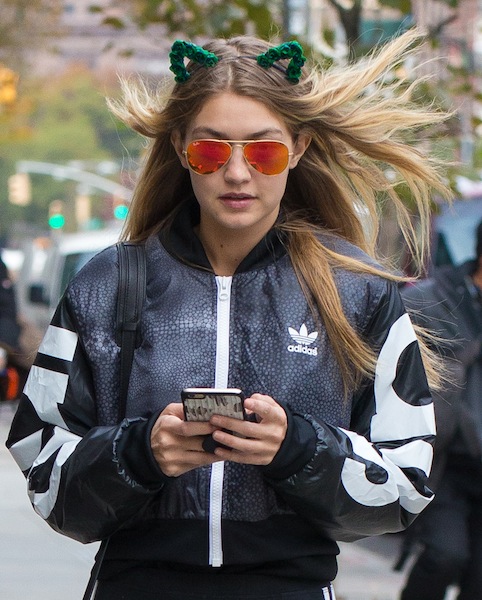 Gigi Hadid rocking the Ray-Ban Aviator Flash Lenses ($178) in orange (and some cute ears!) in NYC. 
They come in 11 lens and frame colorway combos–gold blue, gold green, bronze-copper violet, gold orange, silver copper, gunmetal silver, bronze-copper lilac, bronze-copper red, gold yellow, gold cyclamen and gold silver.
The only problem is that the Ray-Bans are a little pricey, so I'm always on the hunt for a more affordable alternative. I recently became familiar with the brand Knockaround and their sunglasses are so nice! What's more, they are super cheap but not lacking in quality. The Knockaround Mile High ($30) look exactly like the Ray-Bans–but for over $100 less. These are, hands down, the best cheap aviators we could find anyways!
Knockaround sunglasses are great for bridal parties, wedding favors, sorority swag… there's so many uses for a great, cool-looking cheap pair of shades (asides from just grabbing a pair for yourself and wearing them daily). The Knockaround Mile High sunglasses come in gold green, black smoke, silver smoke, gold yellow aqua (pictured), green moonshine gunmetal, and sunset gunmetal. Plus, they now carry an XL (oversized) version. Basically, there's tons of options–and at just $30 per pair, you could stock up on every one and not even spend as much as you would on one pair of the Ray-Bans!
So–we have a little Taste Test fashion game for you today: can you tell which pair below costs $140 more than the other? Click the pictures to reveal their price.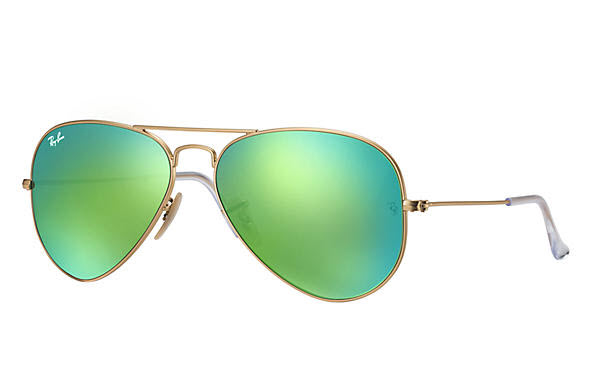 Test your fashion knowledge with knee-high boots and lace-up flats!
SheFinds receives commissions for purchases made through the links in this post.