Can You Tell Which Lace Dress Costs $332 More Than The Other?
Self Portrait is quickly becoming a Hollywood fashion staple. Jenna Dewan-Tatum, Reese Witherspoon, and countless other celeb trendsetters are fans of the girly, party-ready dresses. One of the label's signature designs is the Azalea Dress ($480), which comes in black, white, red, and currently pastel colors (hello, summer!). When you think (because we all do), "What would I wear to Lisa Vanderpump's English garden party?" this dress is it. From the delicate floral lace and flared skirt to the midi length, this is the dress of every girl's dreams.
What's not part of the dream though is the high price tag. Luckily, Bloomingdale's brand Aqua makes the best Self Portrait Azalea Dress lookalike we've ever seen. All the elements you love from the original are also part of the Lace Cami Midi Dress ($148). It's no surprise the cheaper version is already sold out in black–snag the pastel blue version now if you know what's good! But first, can you tell the difference between the two? Click below to find out which one is cheaper!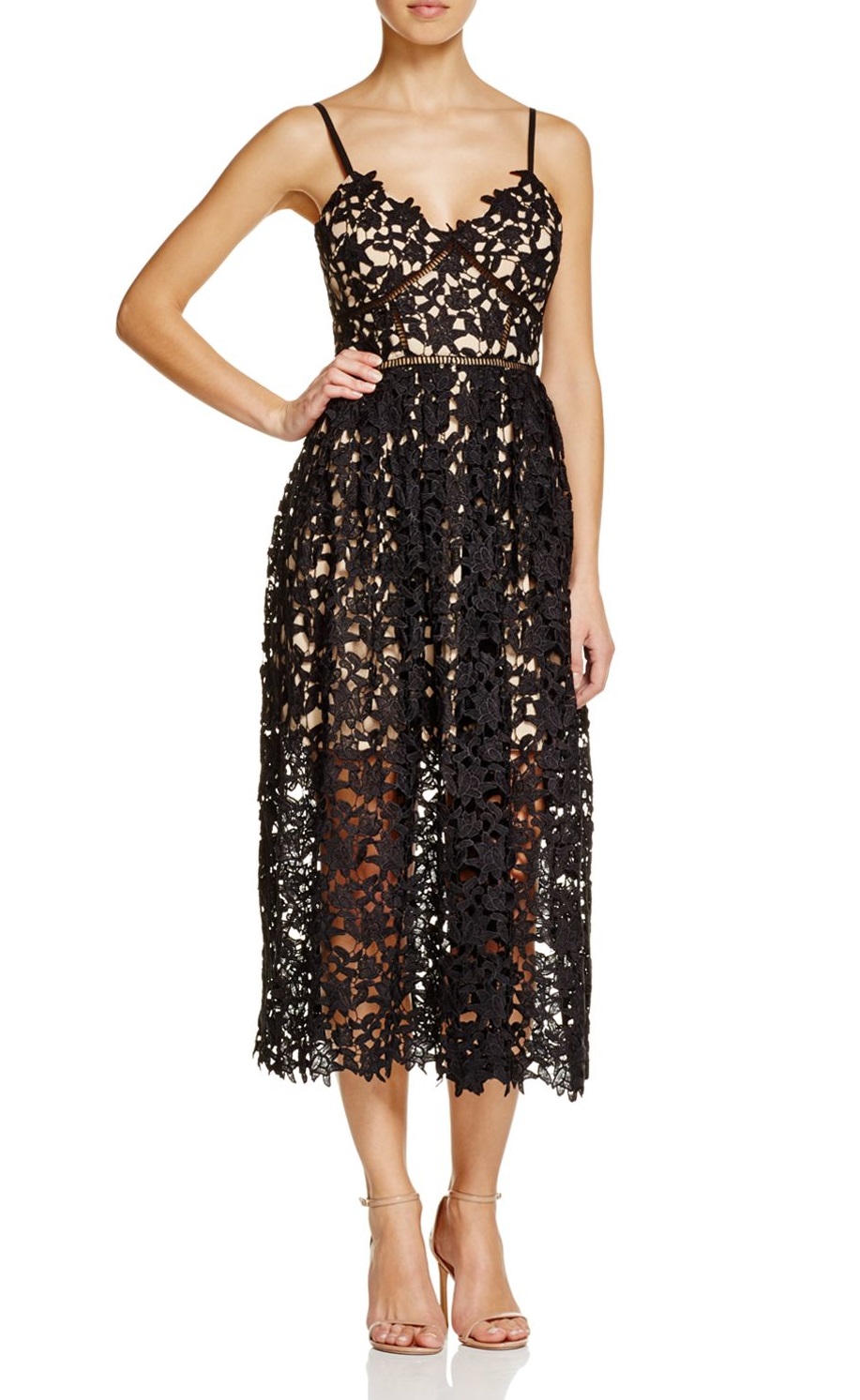 Test your fashion savvy some more with fringe handbags and caged heels