This puts the "bag" in baguette.
After returning from my first trip to Nantucket this past weekend, I've understandably had summer picnics on the mind. But my appetite for both picnic-inspired fashion, as well as charcuterie, baguettes, and strawberries, grew tenfold once I laid eyes on Hermès' new ad campaign to promote their Wicker Kelly Bag—which is perhaps the cutest picnic basket-inspired handbag I've ever laid eyes on. Check out the gastronomically fashionable Hermès Kelly bags below. If I bring the baguette bag, do I have any volunteers to bring the cheese and tomato version? I'll meet you in Sheep Meadow, and we'll have ourselves a picnic.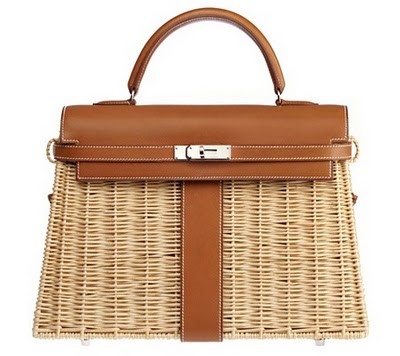 The Hermès Wicker Kelly Bag
Be sure to check out our buying guide to straw bags, espadrilles, and summer hats.