If there's one social media outlet that seems to have the most impact and following among young people, it's definitely without a doubt Instagram. Instagram has become a major outlet for users of all ages and has only grown in popularity since it first launched in 2010. The smartphone app isn't even ten years old and it has over 800 million active users. Impressive, to say the least. Because of its massive following, Instagram has become an outlet for a number of popular online clothing shops and websites like Fashion Nova.
We can't say we're surprised, given how much time we spend on the social media app on any given day. It's a great platform for advertising for both small and large popular clothing stores online.
Many small Instagram boutiques can easily grow their customer base through the app. These popular clothing stores start online and grown in notoriety through their flawless aesthetics and adorable clothing. Although it's a common fear that a few of them might end up to be scams, that's not always the case. There are many stores like Fashion Nova on Instagram that are just waiting to be discovered.
Instagram Famous Stores Like Fashion Nova
1. Fashion Nova
2. Spell & The Gypsy Collective
3. VIBE Apparel Co.
4. Faithfull The Brand
5. Sonya Bee's Boutique
6. Tularosa
A few of the popular online clothing stores end up being complete goldmines for affordable and chic clothing. To help you sort through the endless number of retail clothing accounts on Instagram, we found the best Instagram-famous online stores that you should definitely be checking out!
We couldn't do an online clothing store roundup without Fashion Nova–it's an Instagram brand with 11.1 million followers on the platform. Fashion Nova is possibly the reigning top Instagram-famous online clothing store. How could it not be with a celebrity following including Kylie Jenner and Blac Chyna. The retailer has inexpensive dresses and outfits that are sure to make you look sexy on your night out! Ever since it got it's start on Instagram, plenty of other websites and stores like Fashion Nova have started popping up.
Spell & The Gypsy Collective is a modern bohemian clothing store that gained its popularity on Instagram. The brand is based out of Australia (but ships worldwide) and its beachy, down-to-earth vibes show it. Two sisters started the fashion retailer, after being inspired by their hippie-upbringing. Spell's style is flowy and feminine, features lots of turquoises, florals, tan leather, and lace. The online shopping boutique is our summer fashion goals!
VIBE Apparel Co. is a website like Fashion Nova, but even more affordable! VIBE was based on the importance of self-expression and good vibes (get it?). The popular online clothing store hopes to inspire its customers through their clothes to be free-spirited and fun. From chic dresses to trendy pants, VIBE Apparel Co. has everything you could ever want under $40!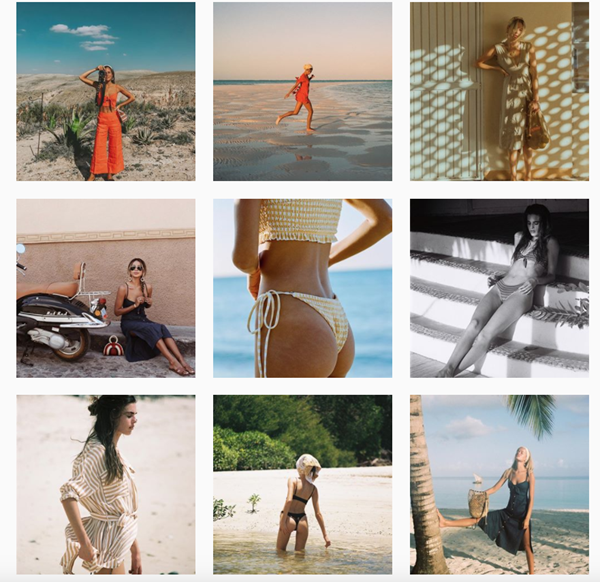 Where are our summer bohemian princesses at? Faithfull The Brand is another summer dream Instagram boutique. From two-piece sets to the season's hottest bikinis, this popular online store has everything you could need for your next tropical vacation. Its effortlessly chic, laid-back, beachy Instagram aesthetic is our vibe all summer long!
Sonya Bee's Boutique has an Instagram following of over 500K, and there's a good reason why. Their clothes are absolutely stunning and affordable, too. Whether you're looking for a cute sundress or an outfit for a hot night out, Sonya Bee's Closet has your back. It's a site like Fashion Nova in terms of style.
To shop the season's trendiest styles, Tularosa has you covered. Every piece is gorgeously made and designed with the newest styles in mind. This popular Instagram boutique features plenty of flirty dresses, fun silhouettes, and flowy skirts that will make you look like a goddess all year long!
Tularosa Jamie Jumper ($ 178)
Brandi Sunglasses ($5)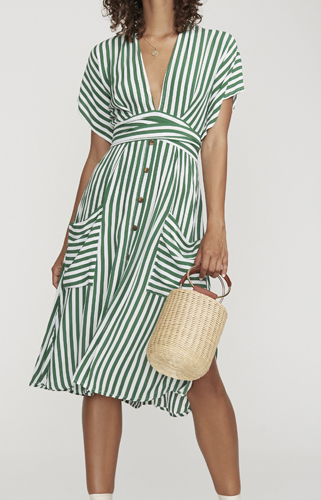 Nightingale Tie Top ($109)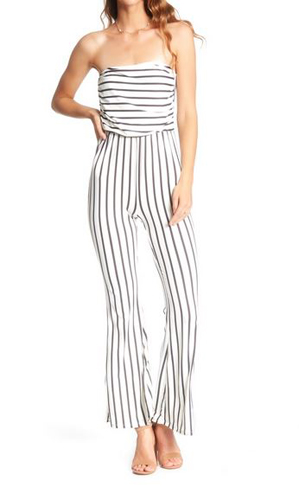 SheFinds receives commissions for purchases made through the links in this post.