If peptides aren't already a routine part of your skincare routine, you're going to want to get shopping. Peptides are a type of protein that naturally reduces signs of aging like fine lines and wrinkles and diminishes the appearance of pores.
Peptides work by signaling to your body to increase more collagen, which is a major building block of the skin. With more collagen production, your skin appears more plump, smooth, hydrated and firm. Plus, peptides strengthen your skin barrier and soothes skin due to its anti-inflammatory properties.
"Every year collagen production decreases, which causes wrinkles, dehydration, discoloration, loss of firmness, and a dull complexion," Erin Gilbert, MD, FAAD, PhD explained to Byrdie. "Peptides help to rebuild collagen and preserve skin's youthful appearance.
Another great thing about peptides is that they are generally suitable for all skin types, even sensitive skin. Just be sure to read the ingredient list for any beauty product you buy to make sure it doesn't contain anything that might irritate your skin.
The best way to incorporate peptides into your skincare is to look for products that highly concentrated formulas. Serums will typically contain the highest levels, but we also know of a few moisturizers and eye creams that do the trick.
The 5 Best Drugstore Peptide Products For Younger-Looking Skin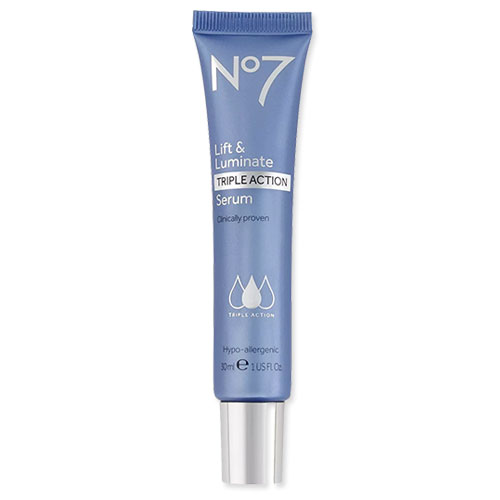 1. No7 Lift Luminate Triple Action Serum
No7 Lift & Luminate Triple Action Serum ($33.99)
What It Does
- Improves skin firmness and elasticity with hyaluronic acid and hibiscus
- Visibly reduces wrinkles and evens out skin tone
- Repairs pigmentation and improves dark spots
How To Use
This triple action serum can be used day and night. You just smooth it into your face and neck after washing skin with a cleanser and then moisturize to ensure best results.
Promising Review
"I bought this product because I had heard so many good things about it and it did not disappoint. My skin is super luminous and radiant after using this serum. It gives my skin a noticeably healthy glow every time I use it (as part of my PM skincare routine: cleansing, exfoliating, using toner, applying this serum, & moisturizing). Plus, it leaves my skin super-soft. I just use a tiny pea-sized amount and spread it thinly but evenly over my entire face. So even though it is a little expensive, I think that it's a good buy because it will last a long time since you don't have to use a ton of products to get results. I highly recommend this serum!" - diamondsmama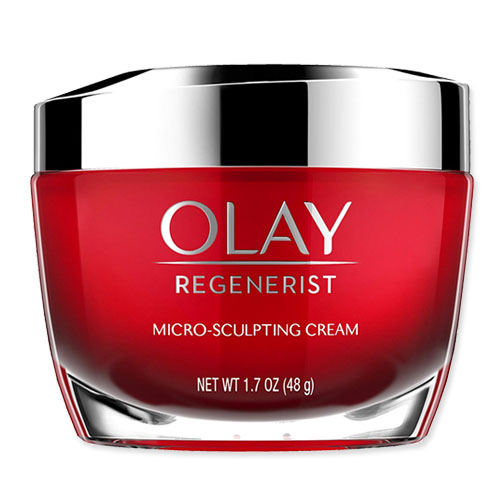 2. Olay Regenerist Micro Sculpting Moisturizer
Face Moisturizer with Collagen Peptides by Olay ($19.99)
What It Does
- Uses hyaluronic acid and Vitamin B3 to remove dead skin cells, stimulate skin turnover and correct the look of wrinkles
- Deeply hydrates skin to erase fine lines and provide a firmer texture with improved elasticity
- Strengthens the skin's moisture barrier for rejuvenated appearance
How To Use
This Olay moisturizer is designed to be the final step in your skincare routine both day and night. It immediately leaves skin feeling moisturized and can be used before applying makeup.
Promising Review
"This is my favorite moisturizer cream. I started to get those unwanted wrinkles in my late 30's and tried botox. The botox worked but after four or five months I noticed my wrinkles coming back. I can afford to get botox and so I started trying different types of anti-aging products. I spent lots of money on certain items and wasn't getting results. My mother suggested that I try out Olay, and I wish I would have started using this years ago. My face looks so much better, tighter, smoother, and it tames the appearance of my wrinkles. This is definitely my number one choice for a Anti-Aging Face Moisturizer. It works and it's also affordable so it's a win for me! I would recommend this to everyone!" - jackie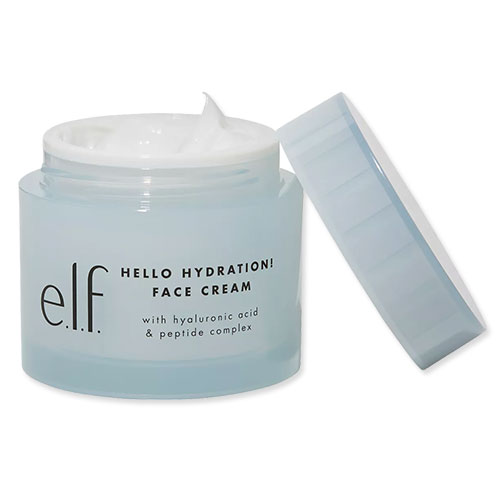 3. E.L.F Hello Hydration Face Cream
e.l.f. Hello Hydration! Face Cream ($12)
What It Does
- Nourishes skin with peptide complex, along with squalane, hyaluronic acid, Vitamin B5 and niacinamide
- Ingredient-driven with a lightweight formula to brighten and even out skin tone
- Locks in moisture to allow for a plump and bouncy complexion
How To Use
The E.L.F. Hello Hydration Face Cream is designed to be applied once daily each morning. It massages into skin cleanly for a smooth appearance.
Promising Review
"I bought this about two weeks ago and after just a week I could see a huge difference in my skin. It leaves my skin so moisturized and plumped. My lips are chronically dry no matter what I had ever done and then are always soft now! And I almost break out from moisturizers but so far no break outs from this at all, if anything my skin seems clearer than ever. It is not heavy and since it is in a jar I can use just as much as I need (barely any it is so powerful.) I think the squalane is helping to keep my break outs at bay and the sodium hyaluronate is plumping out my fine lines and pores. My lips are so soft and look almost like I got fillers. Please never stop making this!" - Bex29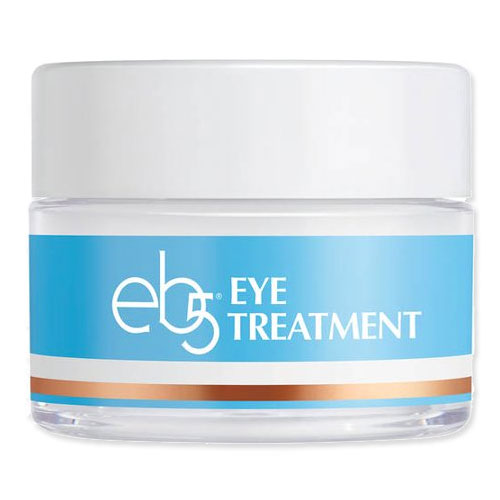 4. EB5 Daily Repair Eye Treatment
eb5 Daily Repair Eye Treatment ($6.67)
What It Does
- Uses peptides from soy and rice plants to rejuvenate and firm the skin
- Combats dark circles, puffiness and crow's feet under the eyes
- Firms the skin in the sensitive under-eye area
How To Use
This eye cream is designed for daily use both day and night by patting a small amount into the under-eye area and smoothing it out gently, avoiding the eyes, eyelids and lashes.
Promising Review
"I have been using this eye cream daily, for about two weeks. I am 49, have dark circles and fine lines. After using this cream, I have noticed more firmness, less puffiness, reduction of fine line appearance and less under eye circles. Product is non-greasy and absorbs well. I highly recommend this cream. I'll continue using this eye cream as it has performed well and is in an affordable price point." - Suzg13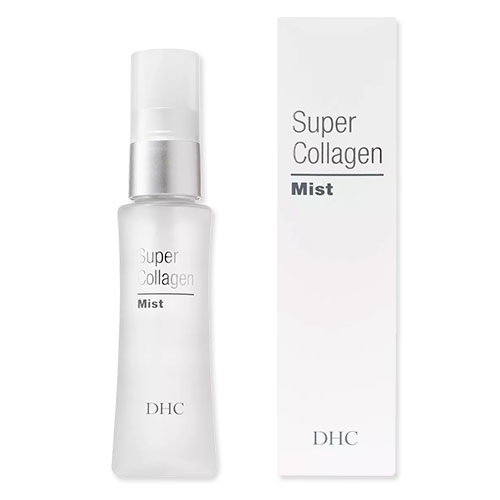 5. DHC Super Collagen Mist
DHC Super Collagen Mist ($16.99)
What It Does
- Infuses skin with peptides to stimulate collagen production and fight against dullness
- Includes a unique, patented Dipeptide-8 complex to maximize absorption and benefits
- Moisturizes skin while Increasing softness and suppleness
How To Use
Spray onto the face, neck and décolletage from four to six inches away. Use this collagen mist before toner to hydrate, over makeup to set it or throughout the day for extra moisture as needed.
Promising Review
"I've used one bottle of this and will order more! I lightly spray my face each morning after my makeup has been applied. My face stay dewy all day, but never greasy. Most people cannot believe I'm 77! I've also used dhc olive oil cleanser followed by olive oil soap everyday. My face feels squeaky clean. Soft and supple." - Patin garland