Sticking to your weight loss plan can be a chore, especially during busy weeks. Put your slow cooker to work! These calories burning recipes are delicious, and best of all, easy to make.
Smoky Black Beans with Collard Greens
Getting your greens is easy with this delicious slow cooker meal. The black beans are pre-soaked and cooked with a smokey ham hock and served over lemon-curry collard greens. This healthy dinner is super-satisfying and waistline-friendly.
You'll need:
Fried black beans
Smoked ham hock
Onion
Garlic, minced
Bay leaves
Salt
Ground cumin
Ground pepper
Water
Orange
Coconut milk
Water
Madras curry powder
Turmeric
Collard greens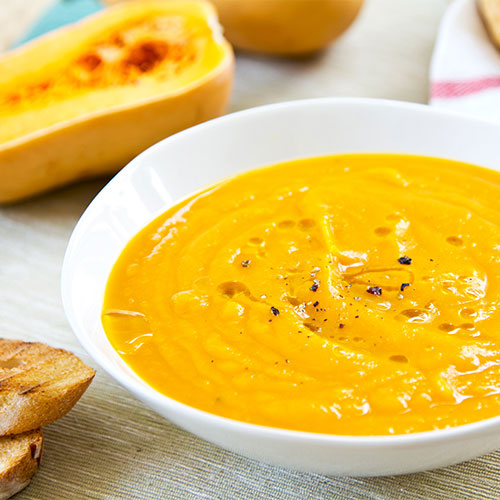 Creamy soups are the perfect solution for a chilly day. This soup has carrots, sweet potatoes and butternut squash for fiber and vitamin A. It also features white cannellini beans to help boost protein but also to add creaminess without the use of dairy. It's vegetarian and vegan-friendly and perfect for Meatless Mondays.
You'll Need:
Olive oil
Onion
Veggie broth
Butternut squash
Sweet potato
Carrots
Cannellini beans
Salt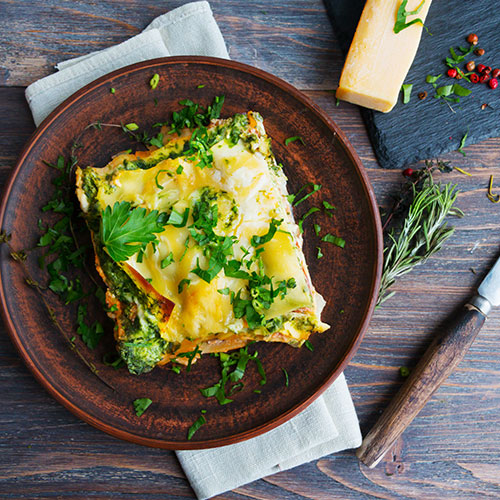 Lasagna with Zucchini and Eggplant
Yes, your slow cooker can make lasagna! It's better than the traditional method because you don't have to pre-boil noodles or need to make neat layers. The vegetarian version features a myriad of flavorful vegetables that are good for the body and will satisfy your taste buds.
You'll need:
Olive oil
Medium
Zucchini
Eggplant
Corn, kernels removed
Cherry tomatoes
Garlic
Salt
Red pepper flakes
Canned tomato sauce
Lasagna noodles
Mozzarella cheese
Parmesan cheese
Panko breadcrumbs
Basil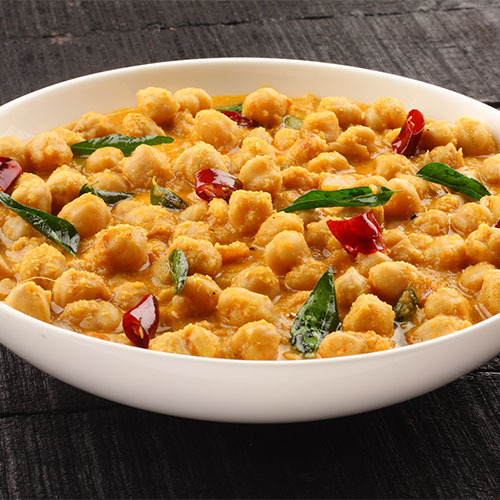 This budget-friendly recipe features hearty chickpeas as its star ingredient. If you love Indian takeout, you're going to enjoy this healthy makeover. The dish is fully flavored without a ton of calories.
You'll need:
Chickpeas
Onion
Garlic
Tomato sauce
Tomato paste
Coconut milk
Frozen peas
Honey
Curry powder
Salt
Red pepper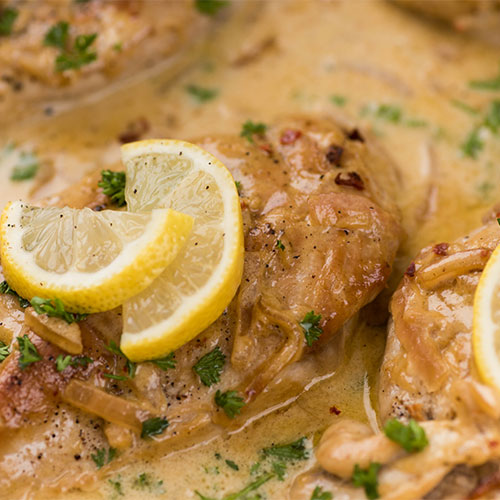 Sometimes you need a good, basic recipe to get you through the week. This recipe is a perfect foundation protein that can be paired with almost any type of vegetables or grains to make a complete meal.
You'll need:
Oregano
Salt
Black pepper
Chicken breasts
Butter
Water
Fresh lemon juice
Garlic
Chicken bouillon
Parsley