There is no sandwich more revered than the classic egg and cheese on a roll. But the egg is the only part that's actually good for you. One egg has 7 grams of protein plus vitamins, minerals and anti-inflammatory omega-3s. Eggs keep your blood sugar steady and provide nutrient-dense energy to keep you satiated. Eating eggs (the yolk included!) any time of day is a delicious and simple way to advance your weight loss goals. Combine them with anti-inflammatory ingredients like certain fresh veggies for an even bigger impact on your weight loss goals. Take away the bulky, white flour roll, ditch the processed slice of American cheese and reunite with your beloved. Try these healthier, anti-inflammatory recipes.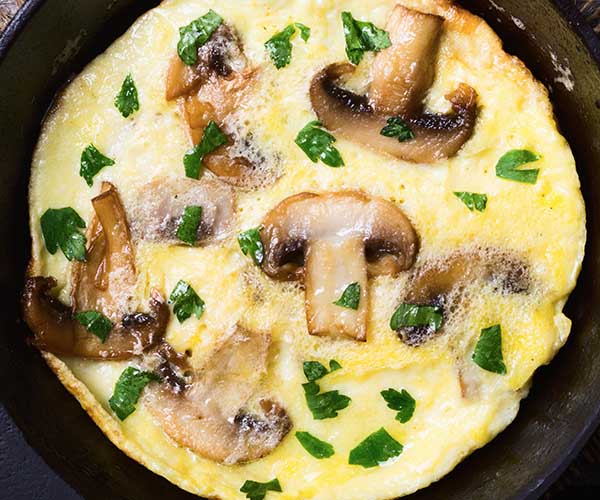 Healthy Breakfast Sandwich, Show Me The Yummy
It's difficult to eat a sandwich without bread. And we simply refuse to give it up. This recipe calls for a whole wheat English muffin, which is a good alternative to the empty-carb classic. The anti-inflammatory veggies you sauté in EVOO (also anti-inflammatory) will more than make up for this small bready indulgence. Use broccoli, spinach, mushrooms and fresh garlic cloves. Need cheese? Skip oily deli slices and make your choice count with protein filled feta.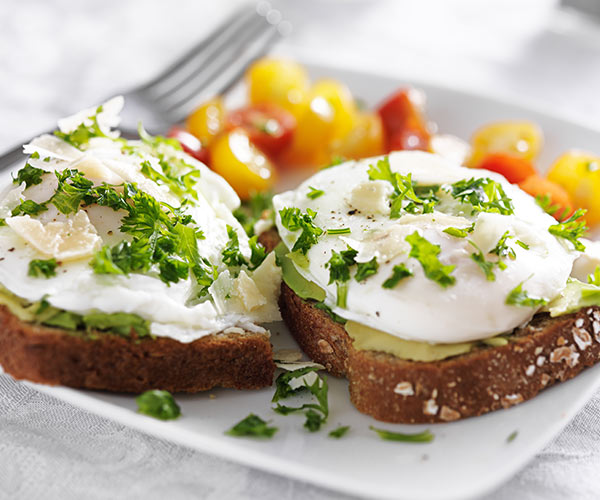 The Best Egg Sandwich...Like Ever, Ambitious Kitchen
Eating an open-faced sandwich will separate the girls from the women. You might get messy, you might fumble, but you will love every minute of it. In this version you need a thick piece of high-fiber, low-sugar multigrain bread to soak up the runny egg. Turkey bacon or chicken sausage provides a nice base to top with avocado, peppers tomatoes and kale.
Healthy Sausage And Egg Sandwich, The Lemon Bowl
There's no excuse for skipping breakfast. If you never have the time, this revamped McDonald's Egg McMuffin will take you only 4 minutes to prep and cook. The eggs and veggies sausage go in the microwave while you slice some tomato and toast the sprouted whole grain English muffin. Wrap it in tinfoil if you have to jet, and it will stay warm until you can dig in.
Freezer-Friendly Egg Sandwiches, The Kitchn
The idea of frozen eggs sounds skeevy. We're egg purists. But there are mornings, afternoons and evenings we just don't want to cook. There are even times friends pop over and we have nothing to feed them. That all changes now. You basically scramble up a whole load of eggs, or bake them in the oven, and combine with your fave veggies. When done, slice them into "rounds" using a biscuit cutter or the bottom of a glass. Assemble them on your healthy bread of choice, swipe on some protein-packed goat cheese and then freeze.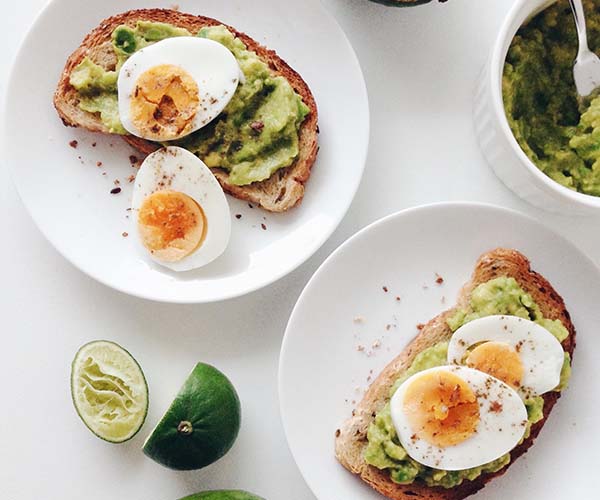 Avocado And Egg Sandwich, The Awesome Green
This sandwich is simple but feels really fancy. Maybe it's the radishes? Maybe it's the scallions? Both certainly add big flavor to the soft-boiled eggs that are sliced and placed on avocado that has been dressed with lime. We're never going to bake flourless bread as suggested in the recipe but we can try a store-bought gluten free version.
Waffle Egg Sandwich, The Gourmet RD
"Is there anything as satisfying as a super-runny, fresh yolky egg?" asks Julie Andrews, The Gourmet RD. "It's, like, nature's perfect sauce, and eggs automatically make whatever you put them on breakfast." We totes agree. Nestle some eggs between waffles and we're in heaven. Andrews uses cauliflower crumbles to make a healthy variation and then tops it with an even healthier egg. Throw on a few slices of avocado, sautéed sweet onions and a pinch of cheese. Sprinkle it with red pepper flakes or sriracha if you're feeling spicy.
Healthy Breakfast Burritos, The Harvest Kitchen
Don't let the word "breakfast" give you the wrong impression. You can eat these burritos anytime of day – we certainly have. Fluffy scrambled eggs and protein-filled black beans are a typical beginning to an egg burrito. But when you introduce anti-inflammatory sweet potato things get crazy. Suddenly you have a sweet and spicy meal that speaks to all of your cravings. Use cumin and chili powder to flavor the beans and turn up the heat with pico de gallo.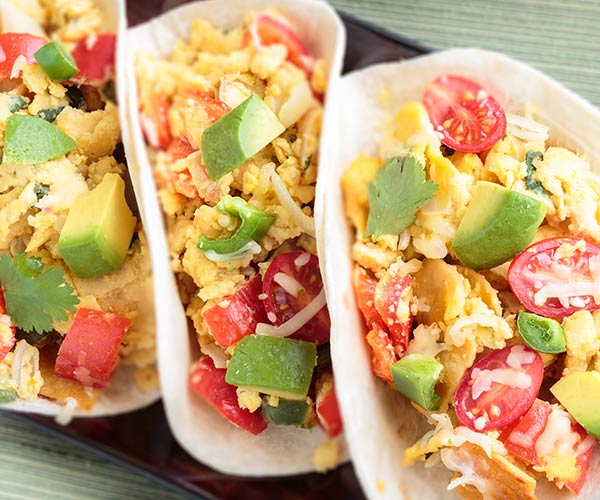 Fried Rice & Egg Wrap, Show Me The Yummy
Are you getting tired of quinoa? Let's get it back in your good graces with this copycat fried rice recipe. Instead of white rice with loads of oil, and butter, the quinoa is sautéed in anti-inflammatory coconut oil. Powerful seasoning gives the "rice" flavor: onion, garlic, carrot, ginger, sriracha, soy sauce, rice vinegar and edamame. Scoop individual servings of rice into lettuce leaves for a satisfying crunch and top each wrap with a runny egg. Prefer scrambled? Go for it!
[Photos: Shutterstock]