Your diet and weight loss go hand-in-hand, which is it's recommended opting for nutrient-rich foods to help promote a healthier, faster-working metabolism.
Need help figuring out which foods your diet has been missing? Keep scrolling to find four of the best anti-inflammatory foods that experts recommend for weight loss over 40:
Shutterstock
Cauliflower
Everyone knows that green, leafy veggies are excellent for weight loss, but that doesn't mean that's all you should be having. Experts say incorporating some cauliflower will do your metabolism and waistline some good.
"Cauliflower is anti-inflammatory and rich in antioxidants, it's packed with Vitamin C and K, and it aids in detoxification and healthy digestion," Dr. Luiza Petre, MD, tells SheFinds.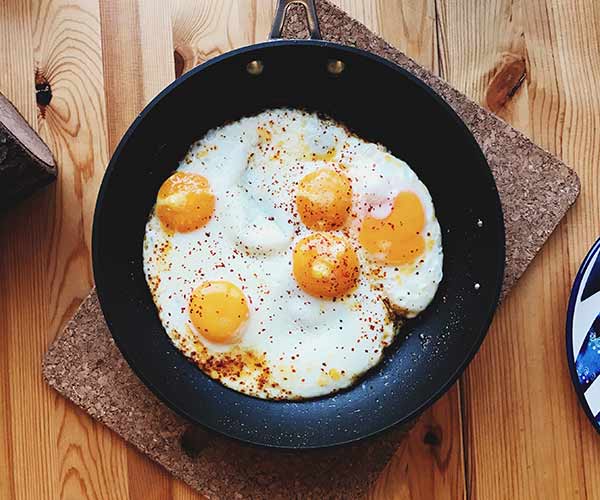 Shutterstock
Eggs
Eggs are known for being high in protein and loaded with vitamins, but it turns out that the yolk also contains, choline, a metabolism-boosting nutrient that can help with weight loss. "Choline has a part in many functions within the body including metabolism, nerve function, and brain development," Brooklyn-based registered dietitian Allison Knott, MS, RDN, CSSD, tells Eat This, Not That!
Shutterstock
Blueberries
Experts recommend reaching for a handful of blueberries when you're making your meals because of its high flavonoid content, which helps prevent weight gain and promote a healthy metabolism. "If this F word sounds foreign, don't fret - it simply refers to the bioactive component of fruits and vegetables which have the potential to influence weight," Rachel Swanson, an RDN at Lifespan Medicine, says.
Blueberries are also high in polyphenols, micronutrients that combat cellular stress by slowing down and blocking the inflammatory response in the body.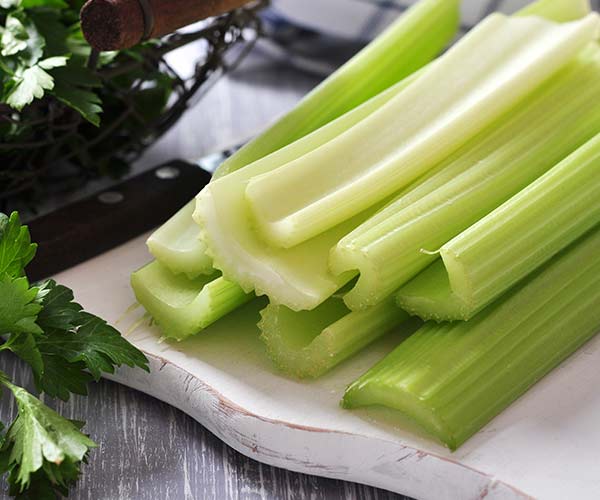 Shutterstock
Celery
"While not technically zero calories, celery is pretty close! Some even argue that the energy used for chewing and digesting a stalk of celery will negate the few calories it has," Rebekah Blakey, a registered dietician at The Vitamin Shoppe tells SheFinds. "In addition, celery has good water content to maintain proper hydration and provides various nutrients including Vitamin K, folate, potassium, and vitamin C."